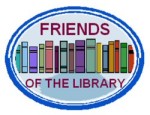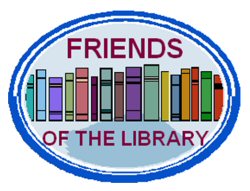 The Friends of the Cary memorial Library (FOL), a volunteer group, was organized in the 1980's and is open to all.  FOL welcomes new members and new ideas.  Our Mission is to augment the library's operating budget and enrich its offerings. The FOL supports:
Purchase of books, magazines, movies, books on CD
Free library e-books
Children's programming
Cultural events
Extended summer hours
Summer intern salary
Poetry evenings
An active Friends of the Library group holds quilt raffles, an Easter Candy and Bake Sale and hosts other events to raise money for special library needs. Ask at the library desk about joining our group.  Each summer they display a Raffle quilt made by the New Sandwich Quilters of Wayne, hand-made to benefit the library.  A Friends of the Library Cookbook is for sale at $10.00 per copy to benefit their programs.
---
Wayne Easter Candy and Bake Sale-April 8th and April 15th from 9:00 am to 2: pm
The Friends of the CML will hold their annual Easter Candy and Bake Sale in the Williams House, 14 Old Winthrop Road, Wayne.
There will be handmade chocolates, a wonderful variety of homemade baked goods, and a spring boutique table. And as always, you are welcome to shop for gently used books.
Jan Folk and her team are gearing up to make chocolate bunnies, ducks, eggs, chocolate lollipops, chocolate covered cherries, an assortment of bars, turtles, peanut butter cups and more.  The chocolates, a Wayne tradition for more than 25 years, sell quickly.  If you want to be sure of a good selection, come early on April 8th and 15th.   Jan will also fill special orders, call her (685-4390) before April 1.
---
On-Going Activities
The Friends of the Library are selling picturesque perfect playing cards
There are two sets; one shows a winter view of the Mill Stream, and the other a summer view of the Androscoggin Yacht Club. The cards are priced at $6.00 per deck or two decks for $10.00. If you would like some mailed, call or email (jadelberg@cary-memorial.lib.me.us) your request.
---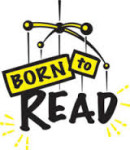 When a baby is born in our community, the parents receive a board book for their newborn and information on the Cary Memorial Library.  The coordinator for this program is Bev Petell who has reported that 15 baby books were distributed this past year.  Please let the library know of any recent births in town.
---
Our next  Meeting is  February 11th, at 9:30 am to be held in the Williams House.   Please join us and be part of the action.
Current Friends Officers:
Chair: Don Welsh, Vice-chair: Sue Spalding, Secretary: Jan Folk, Treasurer: Kim King