February 2016 Wayne Readers' Recommendations
We want to hear from you. Please send a blurb about something you've read and want to share with CML.  Next posting will be in March. Send your recommendations to jadelberg@cary-memorial.lib.me.us                                            This month's blog has entries from 14 enthusiastic readers.  Try sampling some of these selections this winter month.
Non-Fiction
Thomas Jefferson, The Art of Power by Jon Meacham (Biography)  This one is well-deserving of its Pulitzer Prize.  It is a very thorough investigation of Jefferson's public and private life without being tedious.  The author's technique of not dwelling too long on a particular topic and returning to it again later on encourages the reader to keep reading.  It will appeal not only to those interested in Jefferson's times, but also to those who simply enjoy an excellent biography.   Lee Behrendt recommends.

The Wright Brothers by David McCullough (History/Biography)  Three things make a great read: 1. Anything by David McCullough; 2. Dramatic stories about the individuals behind the great moments in history; and 3. The chance for death and destruction.  This latest McCullough tome has it all.  McCullough gracefully provides the how they did it, and why they did it and what happened to them in the years that followed. Mary Jean Cowing recommends.
Multimind: A New Way of Looking at Human Behavior by Robert Ornstein (Psychology)  Describes how "subpersonalities" exist within each of us, and how our perceptions vary in different situations and we shift among them.  Makes sense to the ordinary reader of recent research (some his) in individual and social psychology. Betsy Bowen recommends.
Between the World and Me by Ta-Nahisi Coates (Essay)  Black lives certainly matter, but hard to believe as a child growing up in today's America; nonetheless he tires to teach his son that they do.  Not quite James Baldwin, but eloquent and filled with lived experience and love. Betsy Bowen recommends.
(Biographies) Three well-written memoirs by daughters who each has a famous writer their lives —
Leslie Garris's, "House of Happy Endings"
– (her grandfather and grandmother wrote the "Uncle Wiggle" stories);
Alexandra Styron, "Reading My Father"
— about her life with her father, William Styron (and his death); 
Ivan Lowell,  "Why Not Say What Happened"
— on her hair-raising life with her bohemian Guinness heiress mother and her third husband, Robert Lowell, the poet.  If stories like this interest you, go for it; they may not.
Betsy Bowen recommends.
Rosemary, The Hidden Kennedy Daughter by Kate Clifford (Biography). I don't usually read too much non-fiction and when this was loaned to me by a friend I thought I would skim it to show appreciation of the loan, but immediately got caught up in the narrative and read every page of Rosemary's life.  The story is of the challenged daughter of Rose and Joe Kennedy born in 1918 and their conflict due to the times and their circumstances of wanting to do what is best for her but not "shame" the family.  As the Kennedy name tends to bring strong feelings pro and con from people, how the family handled their situation will certainly add to those feelings.  A fascinating read.  Connie Locashio recommends.
The Boys in the Boat by Daniel J. Brown (History/Sports) is set in the Pacific Northwest during the great depression.  The story finds ten year old, farm boy, Joe Rantz displaced by his father and stepmother.  Joe's hard life prepares him for the grueling sport of rowing on University of Washington rowing crew.  The crew, made up of the sons of farmers, loggers and shipyard workers relished the opportunity to defeat their arch rivals in Southern California and the elite Ivy League schools of the East.
The Story climaxes when the Joe and teammates win the national championship and qualify for the 1936 Berlin Olympics.  The boys and their coaches, exposed to Hitler's Nazis and their master race plot are not ready for the unfair tactics used to fix the race.
Author Daniel James Brown develops his characters and story by accessing the journals of the teammates and visiting their families.
I have never rowed or even read a book about rowing but while I was in the middle of reading this book I had the opportunity to attend a regatta where schools from all over the country competed.  I found myself cheering on Joe Rantz and his University of Washington crew.  This nonfiction reads like the adventure that it is. Jim DiRenzo recommends.
Fiction
The Guest Room by Chris Bohialian (Contemporary  Fiction). I read this book in two days. Riveting from the start, couldn't wait to see how it would end, while not wanting it be over.  The subject, sex slavery, is difficult and sad. Characters and plot were very believable, which made it even more scary. One of his best books. Sue Spalding recommends.
The Plum Tree by Ellen Marie Wiseman (Historical Fiction)  One of the books I recently read that I would recommend is the Plum Tree regarding wartime Germany. Elsie Dragonetti recommends.
A Man Called Ove by Fredrik Backman (Contemporary Fiction). This was an entertaining book about a grumpy Swedish man with a plan.  He has everything set, but his less-organized neighbors get in the way of things.  He is a delightful character who grows and changes his plans. Amy Tucker recommends.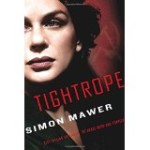 Tightrope by Simon Mawer (Fiction/Thriller). The 2nd book in a series about Marion Sutro, a young woman operative who returns to Britain from a German prison camp at the end of WWII.  As she tries to make sense of her life – past and present – she discovers she can't escape her former life as a wartime spy.  She longs for peace, but needs excitement and function in a world based on deception.  A British cold war thriller, it reminded me of Alan Furst's books. The library has the 1st book in the series, Trapeze, which is the story of Marion's experiences during WWII. Jane Andrews recommends.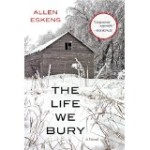 The Life We Bury by Allen Eskens (Thriller). Characters invoke memories throughout his thriller.  The untold war is some common amongst our vets but is squeezed out to great success. This novel is an experience worth taking. I look forward to his next one, The Guise of Another. Steve Dodge recommends.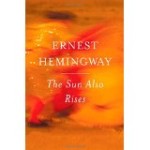 The Sun Also Rises by Ernest Hemingway (Classic Fiction). His first novel, in his fabled style – not a wasted word. Jake Barnes (modeled on himself) is the only character with any moral sense; the others are truly a "Lost Generation" – some marred by drink and/or adultery; others habitually sardonic or misguided, but still it's an unforgettable story. Betsy Bowen recommends.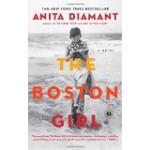 Boston Girl by Anita Diamant (Historical Fiction). The author of the Red Tent frames the story as a grandmother telling her grand-daughter about her life as a Russian immigrant, coming to Boston, making her way.  It feels like going through a scrapbook. I could not pit it down. Sometimes we take for granted what an enormous undertaking it must have been like for a our own forebears to emigrate and make a new life. Janet Adelberg recommends.
All The Light We Cannot See by Anthony Doerr. (Historical Fiction).  This is a WWII story that chronicles the life of two children. Marie-Laure lives in Paris with her father. Her father works for the Museum of Natural History and is master of the locks.  He is devoted to his daughter who loses her sight at the age of six.  He spends a great deal of time teaching her to be independent, to find her way around the city and to love to read.  The second child is an orphan named Warner who lives in Germany and has an uncanny ability to repair and build radios. This talent wins him a place in an academy for Hitler youth. Follow the lives of Werner and Marie-Laure until their lives converge.  The book is truly a page turner as you follow their lives during the war and the occupation of France.  It is one of the best I have read. Lucy RiRenzo recommends.
Young Adult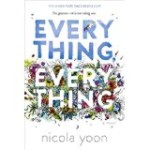 Everything Everything by Nicola Yoon (Contemporary YA Fiction). This book was a good young adult read; Maddy is house bound because of a rare illness, and she is perfectly fine with her books and her mom and her nurse.  Until she meets the boy next door. Then, her world turns upside-down. Amy Tucker recommends.
Children
Ivy and Bean Take Care of the Babysitter by Annie Barrows (Juvenile Fiction). Bean's sister, Nancy, is babysitting her, but Bean does not like that, so she wants to sneak out of the house to go play.  Bean's friend, Ivy, sneaked into Bean's house, pretending she was a kitty, coming in the back door when Nancy was in the bathroom.  They get into lots of trouble!  This is one of Audrey's favorites!  Audrey Tucker recommends.