March 2016 Wayne Readers' Recommendations
We want to hear from you. Please send a blurb about something you've read and want to share with CML.  Next posting will be in April. Send your recommendations to   jadelberg@cary-memorial.lib.me.us                                          
 This month's blog has 13 entries from enthusiastic readers.  Try sampling some of these selections this late-winter month.
Fiction
Hotel on the Corner of Bitter and Sweet by Jamie Ford (Historical Fiction)
This beautifully written book tell the story of Henry Lee, a Chinese boy growing up in Seattle in the 1940s. Henry witnesses the clearing out of Japantown, as residents are sent to internment camps. Henry has become very close to a Japanese girl, Keiko, as they were the only Asian students in their school, even though his father dislikes and fears the Japanese. Life is both bitter and sweet, Henry learns, and sometimes we must move on and let people go. Alternating between the 1940s and the 1980s, the story reveals, quite tenderly, the power of the past.
Reviewed by Jane Davis
Inside the O'Briens by Lisa Genova (Contemporary Fiction)
If you were faced with the possibility of inheriting a fatal, incurable disease which would not present symptoms for a decade or more, would you get genetic testing? Would you want to know? Lisa Genova has written a novel about a Boston cop who must navigate his diagnosis of Huntington's disease along with his family. His four grown children each have a 50 chance of inheriting the mutated gene, ad must decide how best to live their lives. The author, who has a degree in neuroscience, has written a moving family story that explores the fear, anger, sorrow and love of families faced with a difficult road.
Reviewed by Jane Davis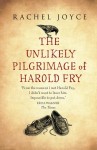 The Unlikely Pilgrimage of Harold Fry by Rachel Joyce (Contemporary Fiction)
Travel the journey of Harold Fry as he makes his way across the English countryside to visit a dying friend. You'll laugh…you'll cry…and you will cheer Harold on every step of the way. A gem of a book. I loved it!
Reviewed by Bev Petell
Breaking Wild by Diane Les Becquets (Adventure Fiction)
This is an experience you do not want to miss! A woman–a bow Elk hunter lost in the Colorado wilderness, is injured and the Ranger (also a woman) is looking for her. Life, loves, heartbreaks and NATURE at it's fullest!
Reviewed by Steve Dodge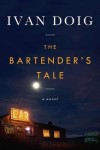 The Bartender's Tale by Ivan Doig (Contemporary Fiction/Western)
The story is set in northern Montana mostly in the summer of 1960 and tells of life in this small town as seen through the eyes of Rusty, a 12 year old boy. He had lived rather unhappily with an aunt in Arizona until his dad arrived one day when Rusty was 6 to bring him back to Montana to live with him. Together the two cobble together a family. Tom owns/runs a bar and Rusty has rather free reign of the back room and watches the activities through a vent into the bar. In the summer of 1960 a variety of wonderful characters enter his life and the story revolves around Dad, Rusty's young friend Zoe and others.
I thoroughly enjoyed this "feel good" book as did my husband. As an aside, Ivan Doig died in 2015 and this was his next to last book; his wife felt THE BARTENDER'S TALE and his final book LAST BUS TO WISDOM published in 2015 were his two best.
Reviewed by Connie Locashio
Closer all the Time by Jim Nichols (Contemporary Fiction/Maine Author)
This collection of stories is set in fictional Baxter, Maine. Nichols has a knack for giving us a flavor of ordinary life in a small town, and the down-and-out characters who live there, but here my praise for the book ends. The chapters are too disconnected. It was a struggle to keep all the characters straight. I failed. Perhaps if you read it all in one sitting it might work better. This was not my cup of tea.
Reviewed by Pam Chenea
The Solomon Curse by Clive Cussler (Adventure Fiction)
How about a trip to the Solomon Islands? Toss in riots, murder, kidnapping and machetes to get a Clive Cussler vacation. Trust me, you will not be bored.
Reviewed by Steve Dodge
A Man Called Ove by Fredrik Backman (Contemporary Fiction)
A taciturn man, used to seeing life in black and white, learns to see in color.
Reviewed by Pam Chenea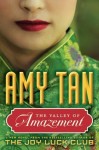 The Valley of Amazement by Amy Tan (Contemporary Fiction)
Even though this book is 600 pages, it is a fast, very absorbing read. It is primarily about Shanghi in the early 1900's and later. The courtesan culture is explored in detail. The plot feels a bit far fetched at times, though in fact, some of it reflects Amy's family history. The culture is so different, it is hard to imagine at times. Learning how our two cultures slowly connected over the decades is part of the story, and well worth reading about.
Reviewed by Judy Danielson
Canada by Richard Ford (Contemporary Fiction/Maine Author)
I picked up Canada partly because Amy Tan highly recommends this book. She says the 'voice' in this book is so distinctive and clear, and now I understand why. The narrator brings you along on an amazing ride. The writing is beautifully crafted and doesn't slow the reader down, or even present a lot of judgements. It is more an attempt to understand people's motivations for why they do what they do. One is compelled to finish the book, and see how 'he' creates a life for himself. (The author lives in the Boothbay area.)
Reviewed by Judy Danielson
Non-Fiction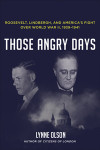 THOSE ANGRY DAYS: ROOSEVELT, LINDBERGH, and AMERICA'S FIGHT OVER WORLD WAR II, 1939 – 1941 by Lynne Olson (Nonfiction/History)
Lynne Olson's most recent book is a detailed recounting of the struggle between the isolationists and the interventionists in the years before the attack on Pearl Harbor. There is lots of fascinating information about Lindbergh, but the book goes way beyond the two named protagonists, and, along with surprising details about many other players (Dewey, for one), provides a fascinating reconstruction of the period. The depth and strength of America's isolationism before WWII shocked me.
Reviewed by Jane Andrews
CITIZENS OF LONDON by Lynne Olson,
an earlier book by Lynne Olson, is a magnificent overview of World War II London, focusing on 3 Americans all trying to get the United States to enter the war. Reporter Edward R. Murrow, and Averill Harriman who was sent to London by FDR to run the Lend-Lease program, were both familiar to me, but I knew nothing of John Gilbert Winant, U.S. Ambassador. I was mesmerized by this book: the experiences of these men, their relationship with the Churchill family, and the moving descriptions of London during the blitz. One of Olson's many talents is that she knows when to slow down and focus on details, and when to move on. Both of these books would be great book club choices.
Reviewed by Jane Andrews
Cleopatra: a Life by Stacy Schiff (Biography)
I decided to read this after reading a book review of Stacy Schiff's newest book on the Salem witch trials. That wasn't available yet, so I decided to challenge myself and try and comprehend what Egypt was like in 40 B.C. This is historically accurate, so the author is clear about what is known and what can be inferred. I learned a huge amount and came to a new appreciation of Cleopatra and what her world was like during her lifetime. I found this to be well written, and totally fascinating and would recommend to anyone searching for a deeper understanding of world history, and how our culture has been influenced by people and events from 2000 years ago.
Reviewed by Judy Danielson