Aging at Home-Wayne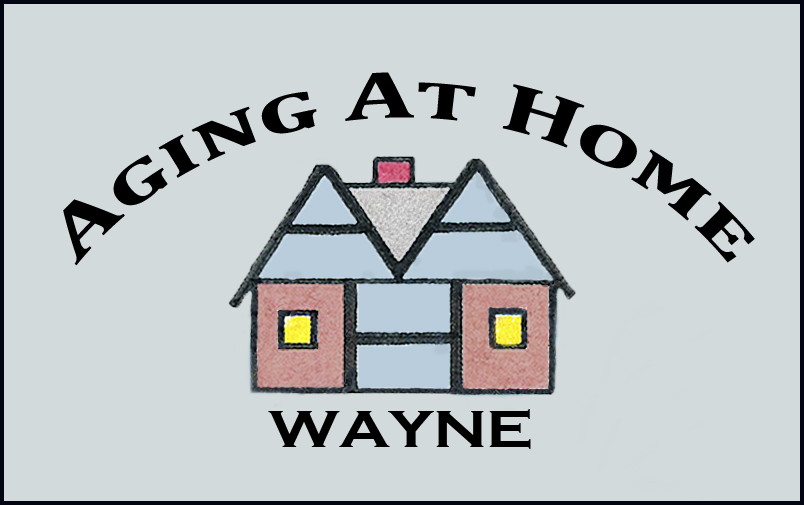 The Town of Wayne wants to make our community a welcoming and livable place for our older residents.
We invite all members of the Wayne community who are age 60 or over, or who are younger than 60 and need help in activities of day to day living, to contact Pam Chenea. 685-9378
---
The Alice Project-A Wayne Treasure
Starting in the Summer 2019
New website: www.thealiceroom.org
We had a grand celebration to Welcome Back Alice and to wish Happy Birthday to Grace Burleigh in June, the generous donor of the Alice in Wonderland Room. Grace attended and many wished her a Happy 100th birthday!
Progress has been made in the ongoing Alice's Adventures in Wonderland Room project.
The art panel depicting Alice has completed the conservation steps and is back in Wayne. The refreshed, restored and protected Alice will appear at the Open House. Alice is the first of 17 panels to be conserved.
The funding campaign is underway; we are grateful for generous initial results and for the first four grants filed for consideration. Construction tasks at the carriage barn have started with more visible activity to appear soon.
As part of the exciting project to recreate the Alice's Adventures in Wonderland Room at the Williams House carriage barn, Jann Haynes Gilmore, a member of the Mad Hatters Committee and formerly on the staff of the National Endowment for the Humanities, spent the winter researching and writing a 65-page book on the Alice phenomenon in cultural history. Of keen interest is the detailed account of how the Alice Room and its artist, Alfred T. Merian, came to Wayne, Maine.The limited edition book will be available for purchase at $20.00 beginning in early June at the Cary Library and the Williams House with all proceeds going to the Alice project. Jann is a well-known Wayne summer resident and her scores of paintings of Wayne homes, sites and scenes grace the walls of many local families' homes.
If you would like further information, please contact Holly Stevenson (hollystv@hotmail.com) or stop by the Library.
---
Wayne Business Map
New and now available at the library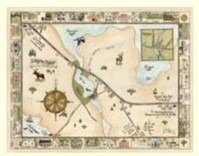 The library has collaborated with the Town of Wayne to create a beautiful 11″ x 17″ full color map of Wayne featuring art designed by Hallowell artist Jen Cart. To view a digital version of this map and a Wayne Business Directory visit: waynemaine.com Thanks to Margot Gyorgy for coordinating this project. Copies available at the library with suggested donation of $2.00.
COMMUNITY CONTACTS:
Wayne
Maine