We have now changed to our regular season times.
---
Notes from our Wayne Library Board President, Judy Danielson:
The Cary Memorial Library celebrated summer with a host of great events this year involving many hard working volunteers, and we extend a GIANT THANKS to all those committed folks!!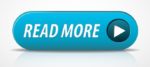 ---
Our spectacular Wayne-views 2017 calendars are in stock
stop by the library and take a look at some outstanding pictures of Wayne throughout the seasons.

---
⇒SATURDAY September 3, 9:00 am to Noon
---
FIRST SATURDAY AT THE WILLIAMS HOUSE
Please join us for the next First Saturday at the Williams House.  Stop by for coffee or tea, and quiche or scones, visit with your neighbors and shop at our ongoing book sale and boutique.  All proceeds benefit the Wayne Library Association.
---
⇒WEDNESDAY September 7, 6:00 pm
---
Meet a Maine Author-Brian Adams
Young Adult Author with a local connection: Brian Adams, author of Kaboom! and other YA titles, will be at the library for an informal presentation about his books.  His first novel, Love in the Time of Climate Change, was a Forward Reviews 2014 IndieFAB Gold Medal Winner for Humor.  In a previous life, he was a Professor of Environmental Science, but now devotes his time to writing romantic comedies centered around environmental activism.  Brian is the brother of local resident Gail Berk.  Please join us to welcome him to the Cary.
---
⇒SATURDAY September 24, 1:00 pm

---
Meet a Maine Author-Douglas Rooks
Veteran columnist and journalist Douglas Rooks will share excerpts from his new biography of George Mitchell.  Statesman: George Mitchell and the Art of the Possible.
All are welcome to attend (Library Lower Level).  We expect to have copies available for purchase and signing.
---
On-Going Programs
---

⇒Mondays starting September 12 at 10:30 am:  Storytime.
Our storytime is build around the weekly visit from the Pooh Bear Nursery School.  Young children and their caregivers are welcome to join in the fun for a short story or two, play around the train table, socialize and develop social skills, and choose a book to borrow.  Storytime happens every week when school is in session.
---
Summer Reading Club is underway, but ending soon.
Reminder: As we get into the last weeks of August, our young readers should be completing their Reading Logs and returning them to the library.  The last opportunity to do this is August 31.  Please encourage your kids to keep up their reading habit and nourish those young brains!
---