Pocasset Loons 2016 Calendar 
Stop by the library and pick up your 2016 Pocasset Loons Calendar. This calendar is full of beautiful images of our favorite local birds, and costs $12 with all proceeds benefiting Cary Memorial. Put together by members of the O'Malley Clan, the calendar makes a wonderful gift. (Contact the librarian if you need to have it mailed.)

---
⇒October 2, 7-9PM: Open Mic Night
All are invited to the Cary Memorial Library Open Mic on October 2nd from 7-9 PM- upstairs at the library. We are continuing to have music and poetry on the first Friday of every month from September to May. For this year, our format has changed — there is no need to sign up in advance to perform, we have no featured performers, and admission is free. Performers at all levels of experience are welcome; we take turns presenting a song, a poem, or something else.  You are welcome to play or read- or to listen to the performers. For more information – Stan Davis 6859639 or stanleyfdavis@gmail.com
---
⇒SATURDAY October 3, 9am to 12pm:  FIRST SATURDAY AT THE WILLIAMS HOUSE: 14 Old Winthrop Road, Wayne
BOOK SALE *BOUTIQUE *BREAKFAST * 
Please join us for the next First Saturday at the Williams House.  Stop by for coffee or tea, and quiche or a scone, visit with your neighbors and shop at our onging book sale and boutique.  We are still looking for a buyer for a water pump with a 30 gallon tank and a Jotul wood stove ($150. each).  All proceeds benefit the Wayne Library Association.
---
⇒Saturday October 17, 9:30 am: FOL Annual Meeting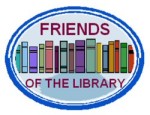 The rescheduled FOL Annual Meeting is now set for October 17 at 9:30 am, and will be held at the Williams House.
---
⇒October 26, 6PM: Library Annual Meeting
Did you know that since the 1880's the Wayne Library Association has held a
public Annual Meeting? This year our Annual Meeting is set for Monday, Oct. 26 at 6PM. It will be held at the library. All members are cordially invited to attend. The agenda includes a summary of the year's events, review of the coming year's budget, introduction of current and incoming Trustees, and general discussion.  Please join us–we look forward to seeing you. Refreshments will be served.
Judy Danielson, President, Wayne Library Association Board of Trustees
---
On-Going Programs
 
⇒Every Monday that school is in session, 10:30:  Storytime
 All preschool aged kids are welcome for Monday storytime. The Pooh Bear Nursery school children arrive at 10:30 for a story or two and then enjoy playtime around the train table and time for choosing their books. All welcome to come join in.
---
⇒October 9 and 23, each 2nd and 4th Thursdays, 6:30PM: Wayne's Got Ukes
The Williams House is where you'll find the Wayne Ukulele group – every second and fourth Thursdays.  Come and join us — we welcome beginners as well as, more experienced musicians.  We'd also love more voices, so come sing along with us, with or without a uke!    For info phone Lucinda: 524-3841 lhcoombs@fairpoint.net.
---
Personal Computer Classes: Introduction
to Windows 7 Operating System. Tom Barden is offering an introduction to Windows 7, for 2 people at a time in two 2-hour sessions. Learn desktop fundamentals, Microsoft Windows help and more. A detailed flyer can be picked up at the library. Contact Librarian Janet via email jadelberg@cary-memorial.lib.me.us    or phone or stop in and sign up. Classes will be held during library hours, scheduled at a mutually convenient time for Tom and the students, once we know who is interested. (Note: The first sessions got rave reviews!)