---
 Aging at Home-Wayne Survey   
UPDATE: New Survey
The "Aging At Home" committee of Wayne surveyed more than 100 of Wayne's elders. We learned more about what people in town need. Now we are beginning projects designed to help elderly Wayners and people who have disabilities meet those needs so they can stay in Wayne as they age. We would like your input and/or your help. This survey is for ALL members of the Wayne community. We want to match what people in Wayne want to do for others with what is needed.

Here is the NEW link if you would like to take the survey on line:
---
Maineinfonet will be moving to a new platform effective March 1.  Currently the state's Overdrive program has over 1600 items on a waiting list!  The new program will have more content and shorter reserve lists.  Stay tuned as details unfold.  Nothing you need to do now.
For more information, read the full announcement at:
http://www.maineinfonet.org/downloadlibrary/
---
Maine Public Library Fund State Income Tax Check-off
Support Maine Public Libraries by donating via your Maine Income Tax form using Schedule CP Charitable Contributions. Any Maine income tax filer can donate to the Maine Public Library Fund tax check-off by specifying a contribution amount on Maine income tax form schedule C-P. For more information about the program, visit:
Charitable Contribution Form 1040ME 2016
---

---

A story to share and then lots of building and creating.  What will you build tonight.  For all children PreK-Grade 5.
---
---

⇒WINTER BOOK SALE AT THE WILLIAMS HOUSE—-14 Old Winthrop Road
This is one our our two giant annual sales, with four rooms filled from floor to ceiling with gently used books.  We have DV Ds and CDs too.  On Saturday, March 11, buy books for $2. a bag.
Drop in and score a find. See you soon.

Saturday

March 4

9am to 3pm

Monday

March 6

10am to Noon

Tuesday

March 7

4pm to 6pm

Wednesday

March 8

2pm to 6pm

Thursday

March 9

4pm to 6pm

Saturday

March 11

9am to 1pm
---
---
⇒Katahdin Woods & Waters National Monument
Paul Johnson presents a new program on Maine's newest national monument.  His program will highlight some of the features of the Katahdin Woods and Waters National Monument, especially along the East Branch of the Penobscot River. Snow day is March 11 at 1:00 pm.
---
---
⇒Brown Bag Book Discussion and Lunch
Our informal group will discuss Hotel on the Corner of Bitter and Sweet by Jamie Ford. "A tender and satisfying novel set in a time and place lost forever." (Garth Stein) " An impressive, bitter and sweet debut that explores the age-old conflicts between father and son…" (Lisa See).  The library will have several lending copies.  We also own the audiobook.
Bring you lunch and join in the fun.
---
Note from Janet:

If you are reading something good, consider sending in a blurb for our Wayne Readers' Book Blog.  I'd love a review or two of an especially good audiobook too.  Click here for the
I need your brief write-up by February 28.  Thanks in adv ance.  I see library visitors leafing through the hard copy on display and they get lots of ideas about what to read next.  Send your review to:   janetadelberg@gmail.com
---
On-Going Programs
---

⇒Mondays  at 10:30 am:  Story time.
Our story time is build around the weekly visit from the Pooh Bear Nursery School.  Young children and their caregivers are welcome to join in the fun for a short story or two, play around the train table, socialize and develop social skills, and choose a book to borrow.  Storytime happens every week when Wayne Elementary School is in session.
---
Lego Club for Kids Ages 4 to Grade 5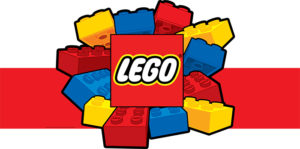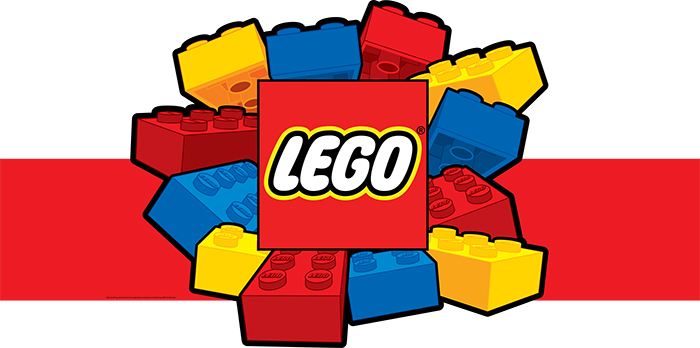 Plans to join us for a monthly meeting of the Lego Club, meeting generally  the 4th Wednesday of each month for an hour.  Each meeting with have a distinct fun theme, time for a story and then plenty of time to design your one-of-a-kind bits and brick creation.  The library has mountains of pieces to explore and play with.  Parents, Brooke and Jeremy Smith, will be assisting.