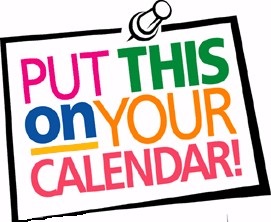 Fall Hours Start. Our wonderful Summer Intern Katie King is heading to college so we will be changing back to briefer evening hours. Thank you to our nine volunteers who staff the extra afternoon and evening hours now in its 9th year
Monday 9-1 and 3-6
Tuesday 3-6
Wednesday 2-7
Thursday 3-6
Saturday 9-3
WEDNESDAY, August 21, 2019 6:30 pm
⇒ Lego Night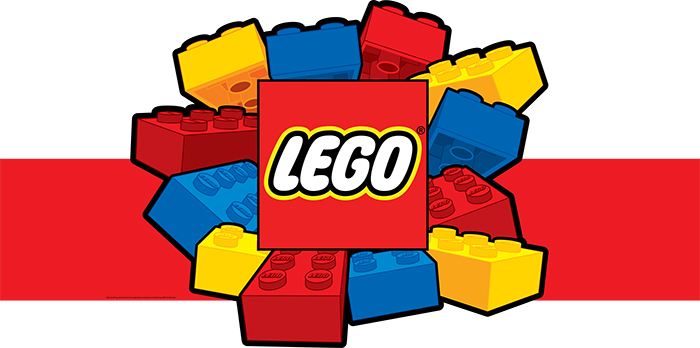 Come for the monthly LEGO Club Meeting
Geared to children Prek-K to Grade 5. Please join us. The library provides all the building blocks and space to explore your creative side.
A shared story time and refreshments before building time.
---
HOT OFF THE PRESS: "Scenes of Wayne" calendar created by Jane Davis. Available for $12. each or $20. for two. A perfect souvenir of your time in Wayne or the perfect Christmas present!
---
TO ALL: we appreciate your support and enthusiasm—looking forward to our new look and more lobster next year on August 1, 2020!
We are planning next year's event and will have more lobster, more seating and more staff, so please come on back and enjoy this wonderful community gathering! The kitchen volunteers were amazing as they produced 138 lobster rolls, and 32 other meals, for a total 170 lunches! (150 in 2018); hooray for the blueberry cake bakers! Hats off to those organizing, and donating to, the awesome bake sale, book sale, children's craft, and loon calling contest as well as those with the muscle who set up/took down the tents, chairs and tables. Big applause to the Ukes group-Lucinda Coombs, and Bandy family for providing lively music for all to enjoy.
LOBSTER ROLL LUNCH, Book & Bake Sale–THANK YOU! The Friends of the Library extend a hearty thanks to all those who attended the lunch and supported the library; a special thanks to the multitude of volunteers who made it happen! KUDOS TO ELSIE DRAGONETTI, the lobster queen, who 10 years ago envisioned and organized the first Library Festival and Lobster Roll Lunch; retiring this year with plans to not cook-but enjoy-her toasted bun lobster roll next year. Over these 10 years, the event has become so popular, we ran out of lobster at 12:45-and for that we are so sorry!
---
---
"What's going on at the Border"
Bibliography by Steve and Molly Saunders from August 8, 2019 Program
Steve and Molly Saunders Presented "What's going on at the border?"
Steve and Molly Saunders presented a talk about their three weeks volunteering recently in El Paso, Texas. As former Peace Corps Volunteers in El Salvador, Steve and Molly decided it was time to be proactive, and headed for Texas to volunteer in a church-run shelter for migrants coming from Central America. They shared their experiences and described what they found during their stay. Who are these asylum seekers? Why are they making this dangerous journey to the US? How are they being treated while in detention? How were these people helped on their way by volunteers working at these shelters in El Paso once the migrants were released from detention? And what can be done in the future about this human situation.
---
THURSDAY, August 22, 2019 7:00 pm
Hosted by the Wayne-Winthrop Women's Book Group.
Mary Pipher's new book continues her insight into human development. Join us in reading and discussing this insightful and inspiring book. This will be our second meeting-ALL ARE WELCOME TO JOIN IN. How are you navigating?
---
MONDAY, August 26, 2019 6:00 pm
The next meeting the Wayne Library Board will be Monday evening at 6:00 pm. The public is always invited and encouraged to attend.
---
---
SATURDAY, September 7, 2019 9:00 am to Noon
⇒Monthly Wayne Gathering Place-Williams House, 14 Old Winthrop Road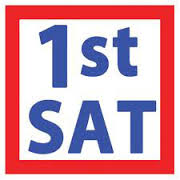 Many books & CDs marked down to 50 cents-Come check out the sale table! Enjoy our homemade breakfast offerings: quiche, scones, cinnamon buns and coffee. Bookshelves with new offerings, and the popular boutique table too. Hope to see you! Old Winthrop Road, Wayne. fmi: Cary Library, 685-3612
---
MONDAY, September 16, 2019 12:30 pm
⇒Book and Brown Bag-Educated by Tara Westover
Bring your lunch and join in this friendly book group. We want to hear from you. We meet in the Safford Room of the Library. NOTE: The library has print copies to loan.
"Westover has somehow managed not only to capture her unsurpassably exceptional upbringing, but to make her current situation seem not so exceptional at all, and resonant for many others."—The New York Times Book Review
---
FOL 29th Annual Quilt for 2019-Diamond in a Square
Thanks to the New Sandwich Quilters for this lovely 98″ X 106″ Queen size quilt. Raffle tickets are available for $1.00 each or 6 for $5.00. Drawing to be held in December. Now on display in the library.
---
Every WEDNESDAY, 3:00 to 4:00 pm
We are pleased to offer a comfortable easy space for new parents
Baby-Time. Babies and their grown-ups welcome for social and playtime every week. This is an informal social time and stimulating fun of seeing little ones their own size.
---
Wayne Readers' Book Blog

If you are reading something good, consider sending in a blurb for our Wayne Readers' Book Blog. I'd love a review or two of an especially good audiobook too. Next blog will be Fall 2019.Click here for the Summer 2019 Blog
Send your review to: janetadelberg@gmail.com Keep them crisp and brief.
---
On-Going Programs
---
Lego Club for Kids Ages 4 to Grade 5; The 4th Wednesday of the month, starting at 6:00 pm.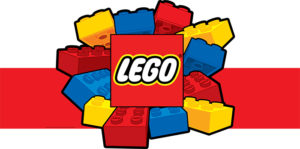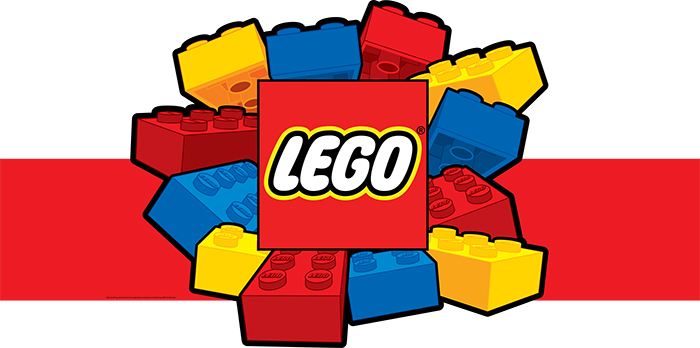 Plan to join us for a monthly meeting of the Lego Club, meeting (usually) the 4th Wednesday of each month for an hour. Each meeting with have a fun theme, a quick story and then plenty of time to design your one-of-a-kind bits and brick creation. The library has mountains of pieces to explore and play with. Great for ages 4 through grade 5, more or less. Thanks to parents Brooke and Jeremy Smith for suggesting a Lego Club!