The 122nd Annual Meeting of the Wayne Library Association
Monday, October 24 starting at 6:00 pm with refreshments
The Wayne Library Board of Trustees invite all members (you are a member if you have made a contribution or paid dues of $5.00) to attend and hear highlights of our past year, committee reports, financial up-dates and other business.  Refreshments to be served.
We've accomplished a lot this year, between activities at the Williams House and what's happening at the library, and we'd like to share our successes.  Mark your calendars.
---
Aging at Home-Wayne Survey   Special Announcement
The Town of Wayne wants to make our community a welcoming and livable place for our older residents. This anonymous survey will help the Wayne Aging At Home Committee know what actions to take in order to connect Wayne residents with services and resources as they age in town. We will be presenting our survey results to the community in the spring. Thank you for helping us by providing your input.
We invite all members of the Wayne community who are age 60 or over, or who are younger than 60 and need help in activities of day to day living, to take the survey. We also invite those who care for or care about elders in town to take the survey. Printed versions of the survey are available at the post office, the library and the town office.
Here is a link if you would like to take the survey on line:
or if prefer, you can print out the form below:
---
---
Lego Club for Kids Ages 4 to Grade 5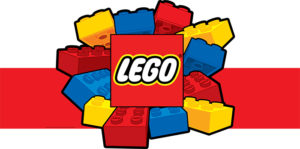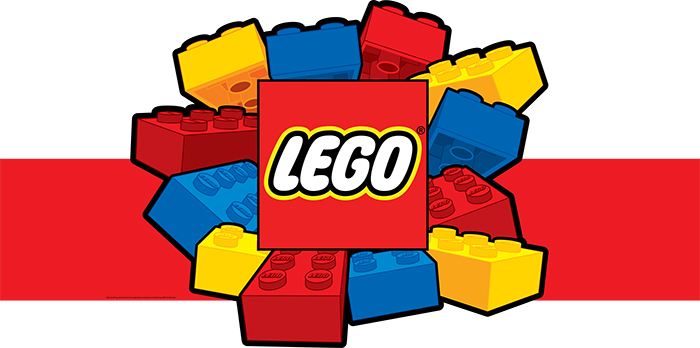 Plans to join us for a monthly meeting of the Lego Club, meeting the 4th Wednesday of each month for an hour. Each meeting with have a distinct fun theme, time for a story and then plenty of time to design your one-of-a-kind bits and brick creation.  The library has mountains of pieces to explore and play with.  The first meeting will be Halloween week and the theme will be There's a Monster Under My Bed.  Parents Brooke and Jeremy Smith will be assisting.

---
---
---
---
---
Celebrate the spirit of Halloween
Join us for a reading of the Halloween tale Uncle Hal by local author Chase Morrill. Uncle Hal is a story about the magic of October – and why it's the perfect spooky season for a joyful Halloween. A fun filled family activity.
Then we'll be inspired to create our own Autumn Scarecrows to share in Wayne or take home.  Feel free to bring anything you want to use (old clothes? leaves?  Pumpkins for heads will be provided.
---
---
FIRST SATURDAY AT THE WILLIAMS HOUSE
Please join us for the next First Saturday at the Williams House.  Stop by for coffee or tea, and quiche or scones, visit with your neighbors and shop at our ongoing book sale and boutique.  All proceeds benefit the Wayne Library Association.
---
---
MUSICAL STORY TIME WITH STAN DAVIS
Great interactive time for toddlers and the Pre-K set.
This monthly activity includes stories, sing-alongs, and fun for all.
Meet Stan in the library's lower level, Stafford Room.
---
---
Williams House Program by Lloyd Irland, Soldiering in the Monsoon: Vietnam 1969-70
Come join us at the Williams House, 14 Old Winthrop Rd, Wayne,  for a special veteran's program.
Lloyd served in the 101st Airborne Division of the Army during the first year of the American "wind-down" of the war. An artillery fire direction specialist, duty took him to the field with the infantry for several months, to several fire bases with the battery, and then to the prized "rear job" in a battalion fire direction center for the final months of his tour.
Two ,months after Orland returned from Vietnam, he started work on his PhD at Yale.  After getting his degree, he worked as an economist for the US Forest Service, then taught at the Yale School of Forestry for several years.  He came to Maine in 1976, serving in the Department of Conservation and State Planning Office.  Since 1987 he has been a private consultant in timber, forestry, and related fields,  He has written 5 books on forestry subjects.
A reception featuring light refreshments will follow the program.
---
---
Brown Bag and a Book
Next in our informal brown bag series will be a discussion of Nancy Horan's Loving Frank.  This is something of a hybrid of fact and fiction about Frank Lloyd Wright's life and loves.  What's your opinion? The library has a lending copy or used copies are available for purchase at $4.00 each.  The next in this occasional series will be in January, Come join us for gab and grub.
---
On-Going Programs
---

⇒Mondays starting September 12 at 10:30 am:  Story time.
Our story time is build around the weekly visit from the Pooh Bear Nursery School.  Young children and their caregivers are welcome to join in the fun for a short story or two, play around the train table, socialize and develop social skills, and choose a book to borrow.  Storytime happens every week when school is in session.
---