Welcome to Wayne's Cary Memorial Library
207/685-3612 jadelbergcml@gmail.com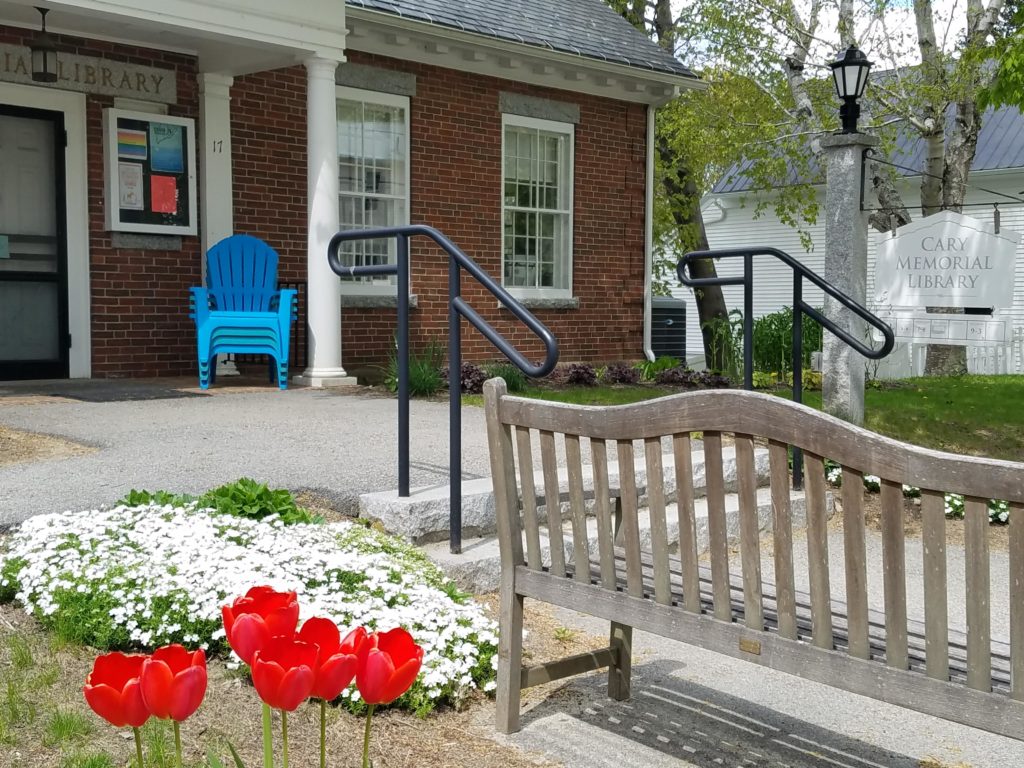 As we move into summer 2021 we remain open with Covid-19 Safety practices in place. Please plan a quick visit in and out, or call (685-3612) or email (jadelbergcml@gmail.com) to arrange a Porch Pick-Up. Any questions–please reach out to the librarian.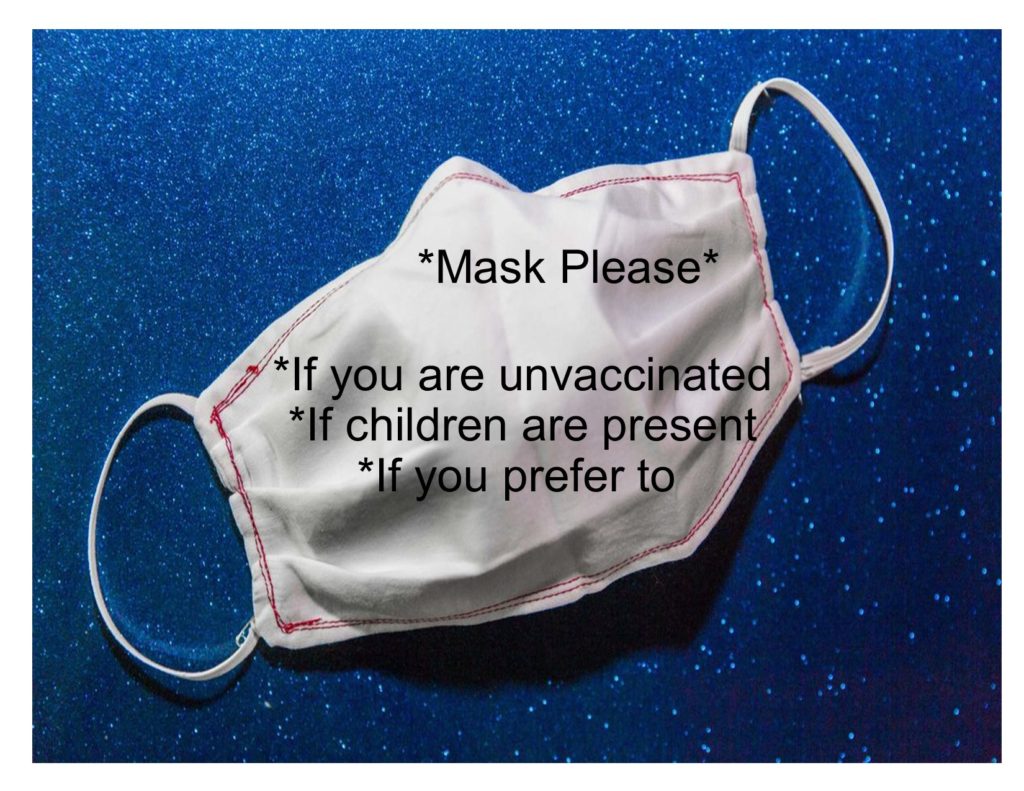 ---
MONDAYS, July 12, to August 9, 2021 10:30 am
ONLY 2 Dates Left-The Fun Continues:
Aug. 9: Retired Pooh Bear teacher Miss Bev will share a story and activity about BEES.
Aug. 16: Fun Story & Craft with Paula Norton: MOOSE!
---
Craft supplies provided for everyone. Come join the summer fun at the library.
---
MONDAY, August 2, 2021 through Wednesday, August 11, 2021
Last year's online bidding was lively and competitive until the last day when the auction ends.
Bidding begins at 9 a.m. on August 2 and will end at 1 p.m. on August 11.
The online auction allows ease for the buyer whether you are here in Wayne, or out of town.
There are items for everyone including a gorgeous Victorian dollhouse with furniture and accessories, jewelry, hand-knit hats, handcrafted treasures, household items, charming painted children's furniture, as well as select Wayne Pottery collectibles. The ever-popular Buy It Now items are available, too.
If you would like to view any item in person please contact Librarian Janet Adelberg at 207.685.3612, or email her at jadelbergcml@gmail.com.
Here are just a few terrific examples of this year's offerings. Please spend some time considering our auction pages.
Just a small sample of some our wonderful collection this year.
---
SATURDAY, August 7, 2021—BIG DOINGS AT THE LIBRARY Our August Annual 5K Run/Walk and FOL Lobster Lunch
SATURDAY, August 7, 2021 8:15 am
Join us for the annual Cary Memorial Library 5K on Sat. August 7 at 9AM. Runners, walkers, strollers, and leashed pets are all welcome! The gently rolling course starts and ends at the Wayne Elementary School, with familiar landmarks along the way including the Ladd Center, the General Store, Memorial Park, Cobbies, and of course the library. First place male and female finishers will receive a prize, and all children will receive a Tubby's voucher. Registration begins at 8:15 at the Wayne Elementary School.
Forms and fees ($15/adult, $5/kid) can be dropped off at the library or mailed to Cary Memorial Library, P.O. Box 127, Wayne ME 04284. FMI: 685-3612 or jadelbergcml@gmail.com
SATURDAY, August 7, 2021 11:30 am to 1:00 pm
All freshly made for you! (GF available)
TO ORDER & PRE-PAY: PLEASE CALL OR EMAIL HOLLY: 685-9005 OR HOLLYSTV@HOTMAIL.COM, no later than 8/1. Please send checks, by 8/1, made out to FOL to: Cary Memorial Library, POB 127, Wayne, ME 04284.
LOBSTER ROLL LUNCH $20 and CHICKEN ROLL LUNCH $10
Your lunch box will include the fresh clear lobster mixed with a hint of mayo stuffed in a toasted bun with a bit of lettuce crunch, along with homemade blueberry cake, chips, pickles and drink. Chicken salad roll also offered, with the same fixings. GF rolls & cake available—just ask!
Your freshly prepared meals will be ready for pick up between 11:30 and 1:00 pm, at spaced intervals to avoid crowding. It will be a fun picnic option or take your lunch to visit with your neighbors in the large tent on the lawn. We will confirm your order and work out a pick-up time.
Friends of the Library appreciate your support, as they help fund many library activities and programs. If you have questions call Holly, 685-9005 or Kim, 685-4506 and THANK YOU from FOL & the library.
---
Our kids have made it through a challenging year. Now they can read for pure fun. We've got the books, and as is our tradition, we'll reward them with a free book and a free ice cream cone from Tubby's. Thank you Stacy Cobb and her new team for supporting our readers! Kids should come pick up a reading log and set their reading goal (varies by age) to get started. Questions? Ask the librarian. Ages baby through middle school eligible.
---
Join the Wayne Community Church and the Cary Memorial Library
for a summer program of
Community Conversations on Race.
---
The August program, our third in the series, will be held outdoors under our new library tent. Everyone is most welcome.
August 19, 6:30 pm
For the third program in this series……We are fortunate to be joined by author Abdi Nor Iftin who comes to share his memoir with us: "Call Me American," and his experience as an immigrant from Somalia now living in Portland, Maine.
Born in Mogadishu to nomadic parents, Abdi Nor Iftin survived famine, war, and child soldiering. Thanks to the movies available to him, he taught himself English by watching American action films. By repeating and imitating the carefree actors, he earned himself the nickname "Abdi American". Through guerrilla journalism, Abdi dispatched stories about his life to a series titled Messages From Mogadishu on American Public Media. His stories were short listed for Peabody Awards in 2016. These stories were later picked by NPR, the BBC and later This America.
After surviving a bombing at his house one evening in 2009, Abdi finally said goodbye to his home country and moved to Kenya where he and his brother lived as refugees. In an amazing stroke of luck, he won entrance to the U.S. in August 2014, in the annual visa lottery, though his route to America—ending in a harrowing sequence of events that nearly stranded him in Nairobi—did not come easily.
Now a bestselling and award-winning author based in the state of Maine, he has been Featured on CNN, NPR, NYT, Washington Post, and the The Boston Globe. Abdi is an advocate for refugee and immigrant rights. He is dedicated to bringing people together through his stories of survival and resilience.
See Janet Adelberg at the library for a free copy of his book and join us on the lawn next to Williams House for a conversation with Iftin at 6:30 pm on August 19th. This Program is co-sponsored by Cary Memorial Library and the Wayne Community Church and supported by a grant from the United Methodist Foundation of New England.
---
Our June and July sessions took place via ZOOM in the Wayne Community Church and also outdoors (socially distanced) under a tent. The selections were:
"Readers who want to truly understand how deeply embedded racism is in the very fabric of the U.S., its history, and its systems will come away educated and enlightened. ―Kirkus Reviews, starred review
Then, we step up to examine what it means to be white in our country with: "Waking Up White" by Debby Irving.
---
Thanks to a generous grant from the United Methodist Foundation of New England, FREE copies of the books will be available FOR YOU TO KEEP through the Cary Memorial Library in the month prior to each session. For more information or to request a book, call (685-3612) or email (jadelbergcml@gmail.com).
---
SATURDAY, August 21, 2021 9:00am to Noon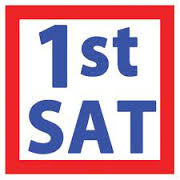 We are shaking up our 1st and making it OUR 3rd Saturday this July and August!
THIRD SATURDAY will be the third Saturday in July and August only: BRUNCH, BOOKS and BOUTIQUE. We welcome you to browse for books in all 3 rooms ($1 hardcover, .50 for paperbacks) and we hope to have a full book cart outdoors as well. You'll find a wonderful variety of materials including books on CD, DVDs, music CDs and even some vinyl. Browse for treasures in the boutique including a margarita set, a hummingbird feeder, Art, loon and vintage items or enjoy home-baked brunch items, packed TO GO or tables will be available outside-weather permitting. We will have a variety of scones, cinnamon buns, savory breakfast muffins, coffee and tea. Safety precautions will be in place. We look forward to gathering safely and seeing our neighbors after this very long winter.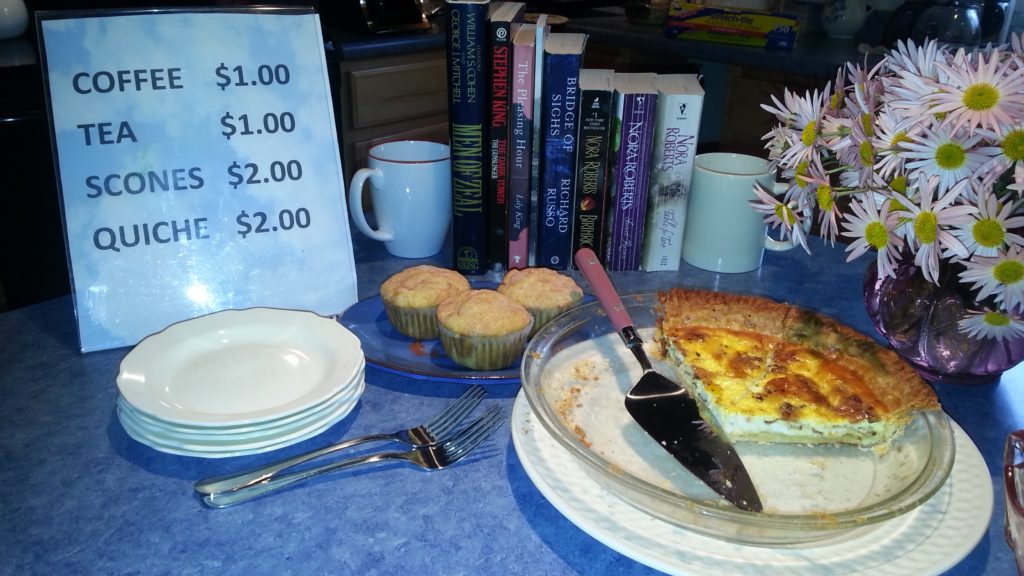 ---
MONDAY, August 23, 2021 6:00 pm
---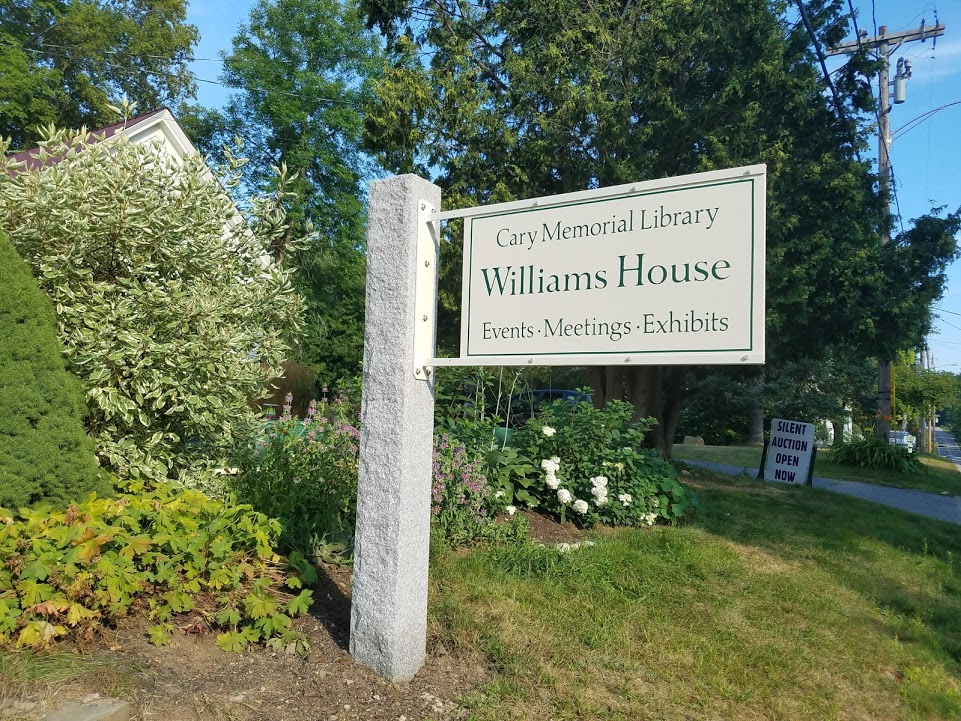 The Williams House is currently open by appointment for anyone wishing to browse Boutique items, or the 3 rooms of books for sale, $1.00 hardcover/50 cents paperbacks. Call Holly, 685-9005 or Cindy 685-4235–we are happy to open up for you! The Alice in Wonderland Room also open by appointment and are open on First Saturdays. Programming and rentals are available.
---
Library Quilt Raffle for 2021: What a wonderful way to celebrate 2021. Tickets available at the library or call 685-3612.
16 Patch. Queen size quilt made by the New Sandwich Quilters is now on display in the library. Raffle tickets are available at $2.00 each or 3 for $5.00. The winning ticket will be drawn the first week of December.
---
Wayne Business Map
New and now available at the library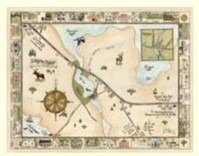 The library has collaborated with the Town of Wayne to create a beautiful 11″ x 17″ full color map of Wayne featuring art designed by Hallowell artist Jen Cart. To view a digital version of this map and a Wayne Business Directory visit: waynemaine.com Thanks to Margot Gyorgy for coordinating this project. Copies available at the library with suggested donation of $2.00.
---
A New Feature-Our Gardens—showing off some of the hard work done by volunteers. More pictures will be added as the season goes on.
---
---
Wayne Readers' Book Blog

Wayne Reader's Blog: The next edition will be compiled later this winter, so there's still time to contribute. Please send along your brief reviews of books that have piqued your interest–for better or worse. The variety of your blurbs is what makes the Reader's Blog fun. Email your reviews to me. Click here for the April 2021 Blog.
---
---