---
JUNE 22, 2020
Dear Library Friends, WELCOME WELCOME WELCOME BACK!
Porch Pick-Up will continue to be an option. Simply email (preferred) or leave a phone message for the librarian. We'll pack up your order and alert you when it's ready.
Safety Measures: Masks and hand sanitizer will continue to be the order of the day. All returned library materials continue to be quarantined for 72 hours. I am still asking that library visits be kept brief, in order to minimize length of exposure to library staff and patrons alike. An abundance of caution but that's what we're doing.
Computers and WiFi: Library WiFi is available 24/7. If you need a library computer for more than 15 min. that we suggest for visits, please speak to the librarian and we will make a plan.
Interlibrary Loan Services: Current word is that statewide service may be able to resume in later July. Please save your requests.
---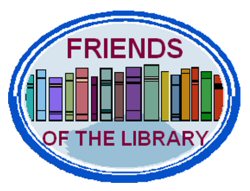 FOL NEWS
Annual pie sale coming August 15, 2020.
Thanks to FOL for funding extra hours covered by out Summer Intern, Katie King.
Friends of the Library offer "Scrappy Snowballs". The 30th Annual quilt made and donated by the New Sandwich Quilters.
Raffle tickets are for $2. each or 3 for $5. They may be purchased at the library or at local events throughout the summer and fall. Cash or checks please. Drawing will be held in December.
Watch for the quilt on First Saturday at the Williams House in July and at the Wayne Farmer's Market on some Saturdays.
If you are reading this "from Away" and would like to purchase tickets, please mail a check to the library at PO Box 127, Wayne ME 04284 and mark quilt tickts in the memo. Checks payable to Wayne Library Association FOL.
---
A New Feature-Our Gardens—showing off some of the hard work done by volunteers. More pictures will be added as the season goes on.
---
---
SATURDAY, July 4, 2020 starting 9:00 am to Noon
---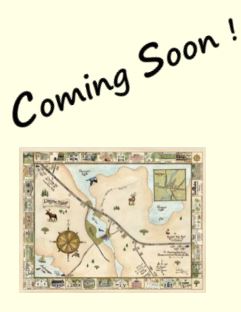 The Town of Wayne & Cary Memorial Library
helped to support the creation of a
Visitor's Map of Wayne Village
highlighting local businesses and attractions.
You can find the entire map on waynemaine.com
Printed copies will be available at the Town Office and the Library soon.
An online Wayne Business Directory of services is in the works.
Please upload your contact information on waynemaine.com
---
WEDNESDAY, July 15, 2020 7:00 pm via Zoom video conference
A Seal's Journey
Join Marine Mammals of Maine (MMoME) as they take you through a seal's
journey from stranding to release, and all of the obstacles in between.
Starting with seal basics such as: whether it's normal for them to be out
of the water and why you might see a baby on its own, and then dive into
when and why seals need our help. You will learn what MMoME is, what they
do,the animals they care for, and how you can help.
You will need to *register* via phone or email (preferred) so that we can send you the Zoom link. Send your request to Library 685-3612 or jadelbergCML@gmail.com. This is a 45 minute program, family oriented, for all ages.
---
MONDAY, July 27, 2020 6:00 pm
---
SATURDAY, August 1, 2020
Cary Library's LOBSTER ROLL LUNCH
We are all excited to offer our popular lobster roll lunch again this year, and it will be pick-up and go.
Your lunch box will include the made-to-order fresh clear lobster mixed with a hint of mayo, stuffed in a toasted bun with a bit of lettuce crunch, along with homemade blueberry cake, chips and pickles. Chicken salad roll also offered, with the same fixings. Or ask us to 'hold the roll'. Drink options will be available at pick-up.
We will prepare this popular meal safely, in the church kitchen, and pick-up times will be spaced, to avoid crowding. Hope to see you then, in the church parking lot where you will be greeted at the pick up tables.
We ask you to PRE-ORDER, AND PRE-PAY. Very limited availability without pre-ordering. If you have questions, please call Holly Stevenson, 685-9005 or Kim King, 685-4506.
TO ORDER: PLEASE CALL OR EMAIL HOLLY: 685-9005 OR HOLLYSTV@HOTMAIL.COM, no later than 7/30. Please send checks, made out to FOL (Friends of the Library at the Cary Library) to: Cary Memorial Library, POB 127, Wayne Me 04284. When I receive your order, I'll assign a pick up time as I confirm your order with you. LOBSTER ROLL LUNCH $20 and CHICKEN ROLL LUNCH $10
While we are sad not to be able to gather together this year for the lobster roll lunch, and there will not be a bake sale, we are happy it will feel like summer! We greatly appreciate your support which helps the Friends of the Library fund library projects such as the purchase of books, movies, audio books, and funding of summer intern & summer programs.
---
August 1-15, 2020–****ONLINE**** SILENT AUCTION
We will be using an online format this year. It's new to the Auction Team but we are game to try. Please contact Janet at the Library 685-3612 (or email: jadelbergCML@gmail.com or Lynette Stinneford 685-9338 if you have a donation. We are cautiously optimistic that this could be fun and raise some much needed funds for the library! Details to unfold as we put together this new venture?
Please do not drop anything off without prior arrangement–thank you.
Wayne Readers' Book Blog

Wayne Reader's Blog: Our next edition will be compiled in January. Please send along your brief reviews of books that have piqued your interest–for better or worse. The variety of your blurbs is what makes the Reader's Blog fun. Email your reviews to me. Click here for the May 2020 Blog.
---