---
Welcome to Wayne's Cary Memorial Library
207/685-3612 jadelbergcml@gmail.com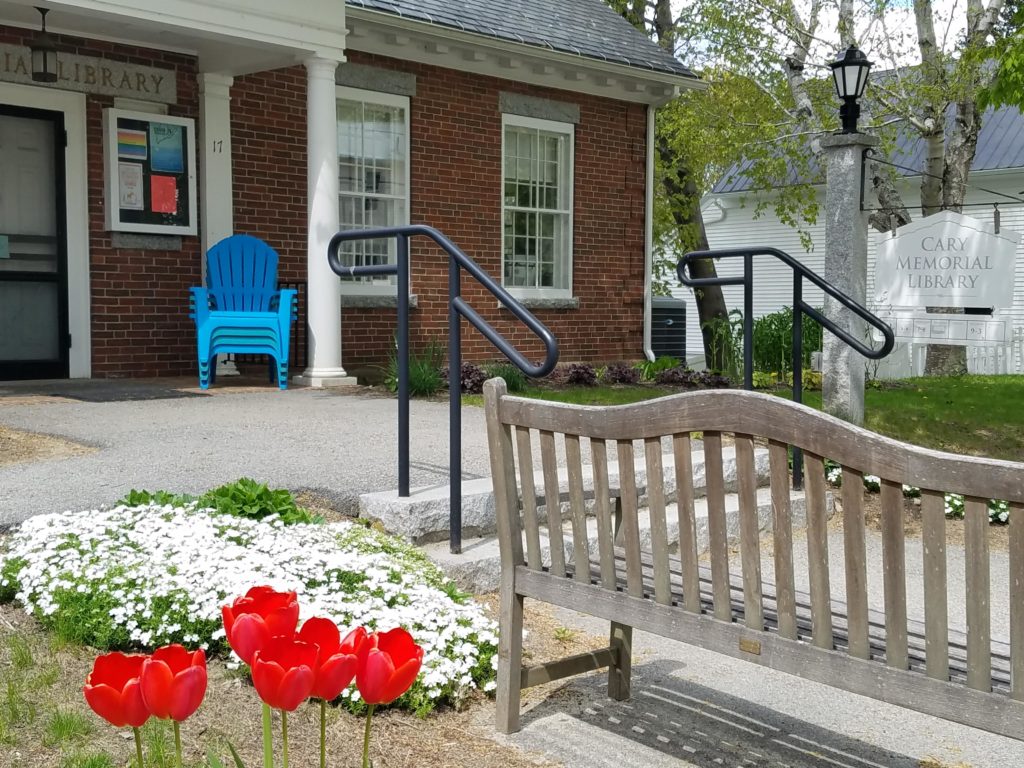 As we move into the spring season we remain open with Covid-19 Safety practices in place. (Note our winter hours on the banner above.) Please plan a quick visit in and out, or call (685-3612) or email (jadelbergcml@gmail.com) to arrange a Porch Pick-Up. If you are not feeling well please postpone your visit or request Porch Pick-Up Any questions–please reach out to the librarian. Check this website or phone the library for winter weather closures.
---
WEDNESDAY, July 6, 2022 6:00 pm
---
SATURDAY, June 18, 2022 until September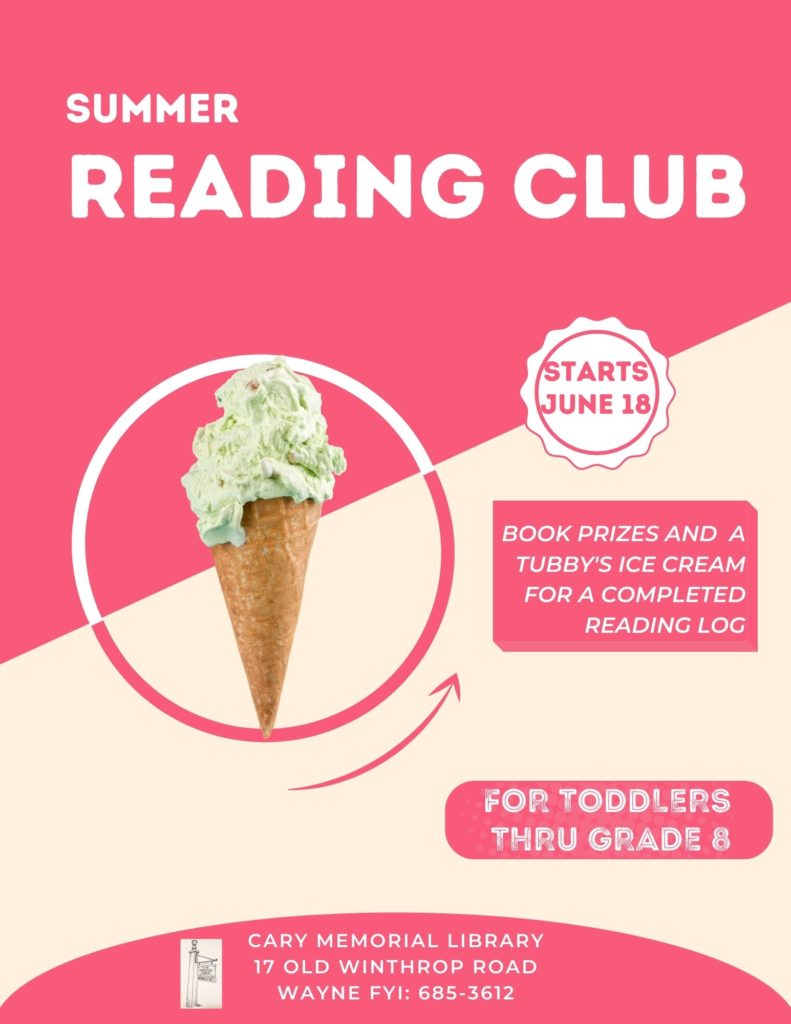 We plan our traditional summer reading club and hope your kids (toddler up through Middle Schooler) will take part. We make it work for every reading level and every length of your Wayne stay.
Sign up at the library and receive your Reading Log.
---
---
---
MONDAY, July 11, 2022 10:30 am
---
THURSDAY, July 13, 2022 6:30 pm
Community Conversations on Immigration
As a follow up to last summer's Community Conversations on Race, we will begin
with a book discussion. Wayne Community Church and the library are presenting this joint program in person on the library lawn AND via zoom at church with Pastor Angela coordinating.
Home Now: How 6000 Refugees Transformed an American Town, by Cynthia Anderson. Abdi Nor Iftin, author of Call Me American which we read last summer, has stated "This book should be read by everyone to learn about the stories, geography, tradition, strength and resilience of their new neighbors." For ZOOM invitation, call (685-3505) or email
(wayneumc@roadrunner.com).
The second presentation in the series is Sat. July 23, 10AM: Children's Activity –bring your grandkids! It will be wonderful story with Laurel Danforth coordinating the craft–making welcome banners.
Sunday, August 28 at 4:00 PM, at Wayne Community Church
Meet a Maine author as we bring Cynthia Anderson to Wayne to discuss her book: Home Now: How 6000 Refugees Transformed An American Town.
---
THURSDAY, July 14, 2022 3:00 pm
Special Children's Summer Program
MR. DREW and HIS ANIMALS TOO
Mr. Drew and His animals too will be coming to the library, This educational program about exotic animals is approximately 30-45 minutes long and includes exotic reptiles.
We will gather under the tent on the library lawn weather permitting.
---
MONDAY, July 18, 2022 10:30 am and MONDAY, July 25, 2022
---
SATURDAY, July 23, 2022 9 am to 3 pm
---
MONDAY, July 25, 2022 6:00 pm
Wayne Library Monthly Board Meetings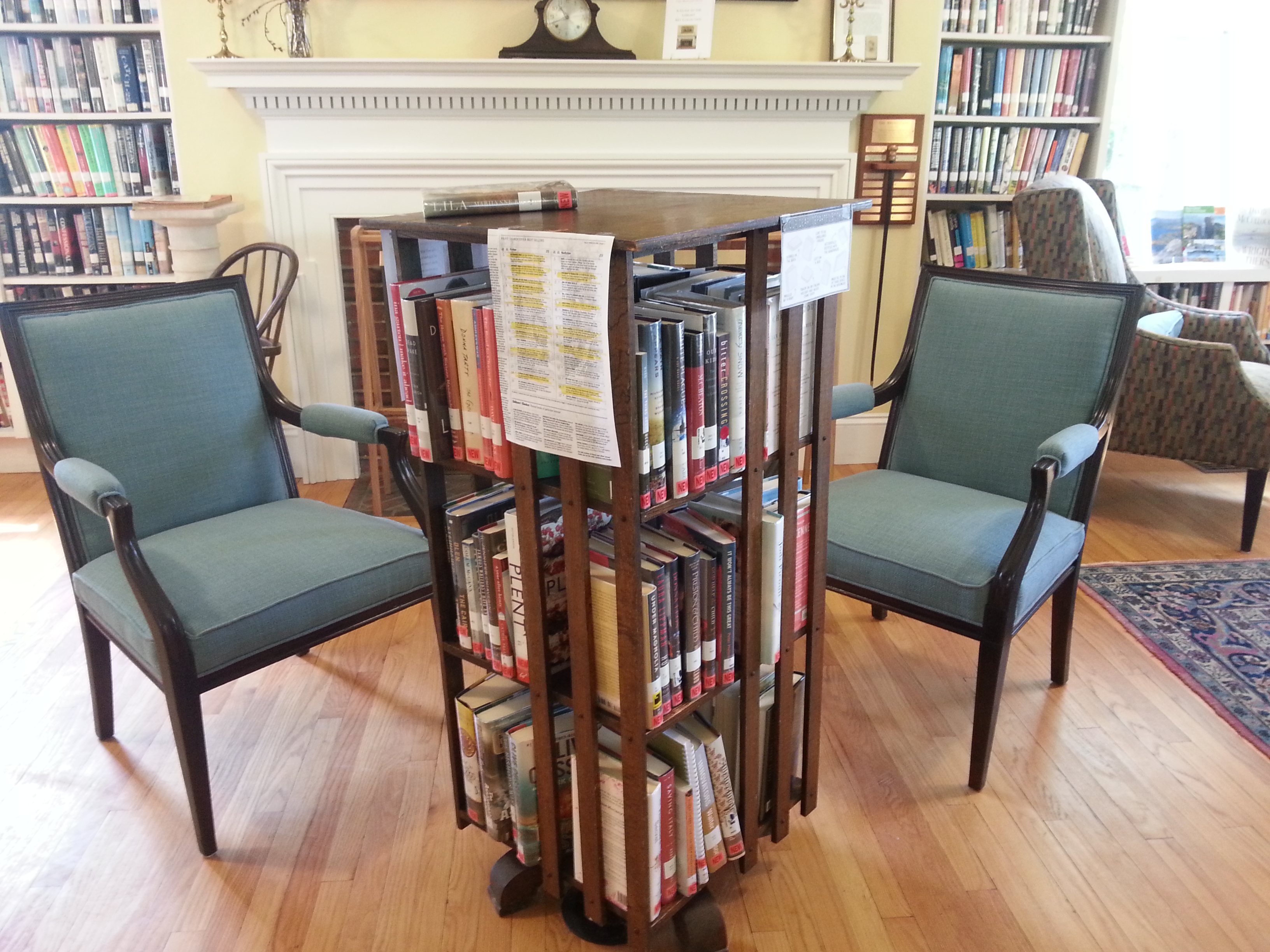 Any member of the Wayne Library Association is welcome to attend. We are currently meeting outside under the tent.
---
Saturday, August 6, 2022. 9:00 am to Noon
---
The Cary Library's Williams House will be open and if weather cooperates we'll have some tables outside, as well as inside. We hope you'll stop by to visit with neighbors and meet some new folks. Enjoy Homemade BRUNCH items, coffee and tea (TO GO is available); browse an abundance of gently used BOOKS and a fabulous selection of BOUTIQUE gems. Lots of 'camp' items, many children's books & games, toys as well as items for the garden, vintage fireplace items and linens, art, cookware, clocks, silver and pewter. Hope to see you.
---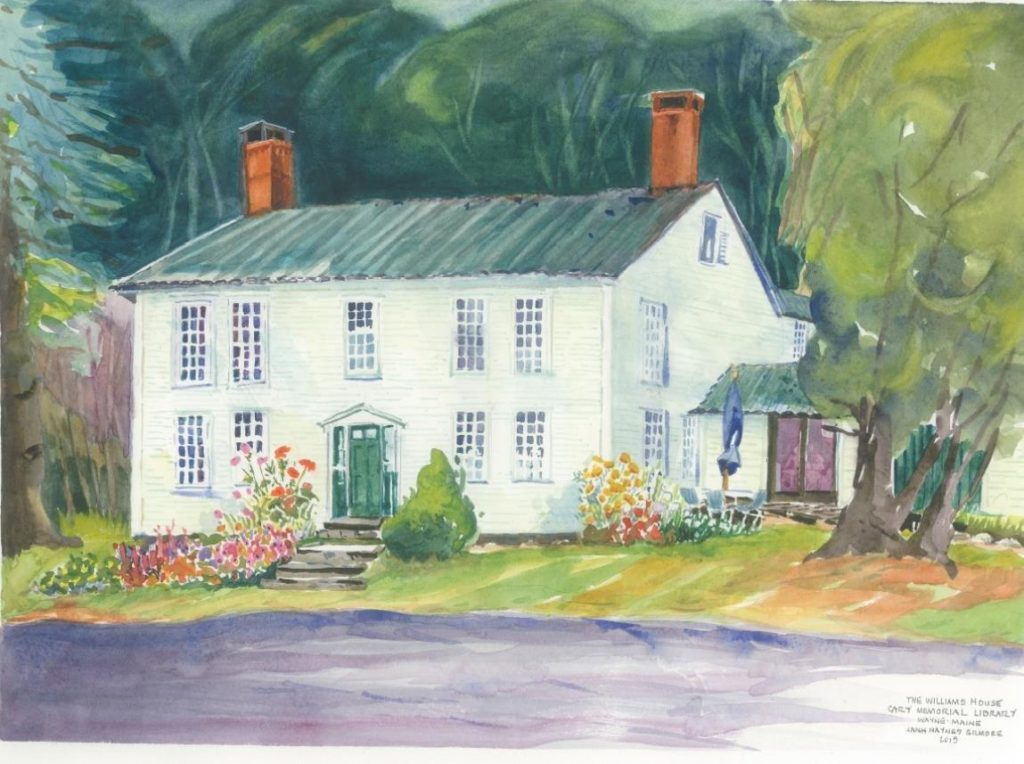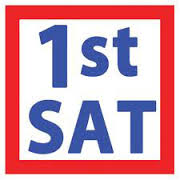 Starting SATURDAY, August 11 thru August 17, 2022
Coming Soon, we are looking for unique donations. Check with Janet (685-3612 0r jadelbergCML@gmail.com) with any inquires.
---
SUNDAY, August 14, 2022, 4:00 pm
Pray the pandemic does not preclude hugs. We have missed each other too much!
For more information email David Moreau at davidcmoreau56@gmail.com
or call the library at 207-685-3612
---
SATURDAY, August 13, 2022 9:00 am
Join us for the 10th annual Cary Memorial Library 5K on Sat. August 13 at 9AM. Runners, walkers, strollers, and leashed pets are all welcome! The gently rolling course starts and ends at the Wayne Elementary School, with familiar landmarks along the way including the Ladd Center, the General Store, Memorial Park, Cobbies, and of course the library. First place male and female finishers will receive a prize, and all children will receive a Tubby's voucher. Registration begins at 8:15 at the Wayne Elementary School, with forms below. Forms and fees ($15/adult, $5/kid) can be dropped off at the library or mailed to Cary Memorial Library, PO Box 127, Wayne 04284. FMI: 685-3612 or jadelbergcml@gmail.com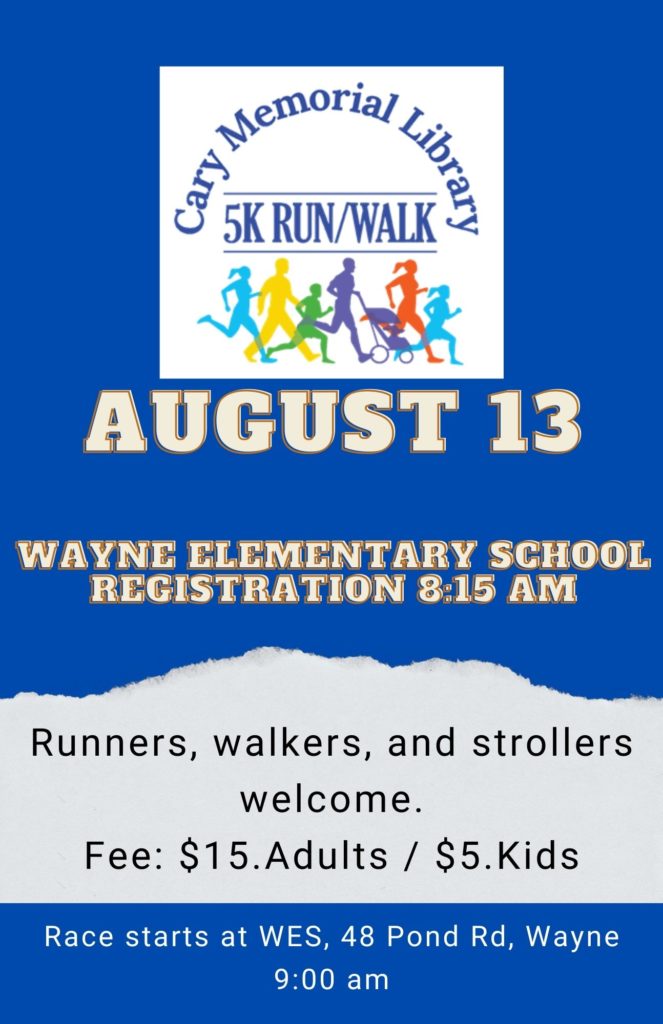 ---
MONDAY, August 15, 2022 1:30 pm
Join us under the outdoor tent, weather permitting.
Share a favorite book. Possibly one we might like to choose for discussion? Or just one you loved or that moved you. Please plan to contribute a title or two.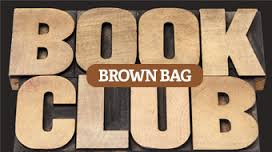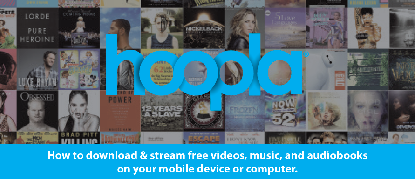 Cary's Library's HOOPLA IS LIVE!: Exciting News if you enjoy streaming/downloading Movies, Music, eBooks, Audiobooks and Comics: We are going live with our Hoopla account as of now. Their content is pretty amazing–over 1.1 million items, most available instantly. Download the Hoopla app for your devices with Google Play store or your Apps Store . The website is: https://www.hoopladigital.com/my/hoopla if you are using a desktop.
You will need to "create an account" using your email and a password you choose. You will see libraries listed–select Cary Memorial Library, Wayne, ME and then you'll be asked for your patron number. REQUEST your barcode by sending an email to jadelbergCML@gmail.com or stop by the library to get your number. After your account is set up, you will only need your email and password to use Hoopla.
We will be sharing lots of promotional materials soon. Please reach out to Janet for assistance. Hoopla is said to be super easy to use so we hope you'll enjoy this new service. Our use limit is 5 "borrows" per month per patron. This is a Free Service available to all Cary Memorial Library patrons.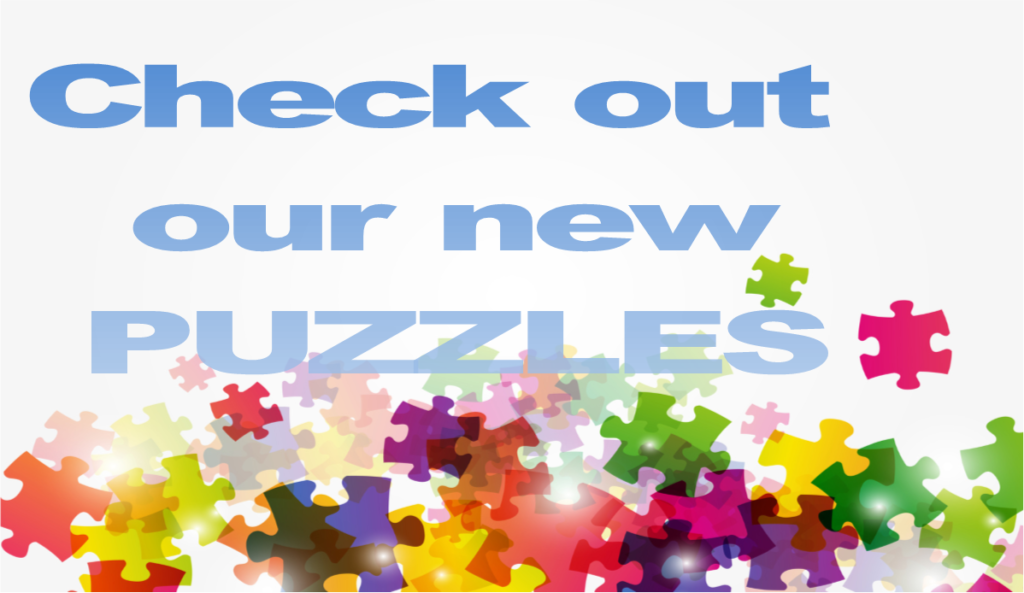 Thanks to all the who have donated puzzles. We have refreshed the library collection–come see what's new.
---
Do you want a Compost Bin?
---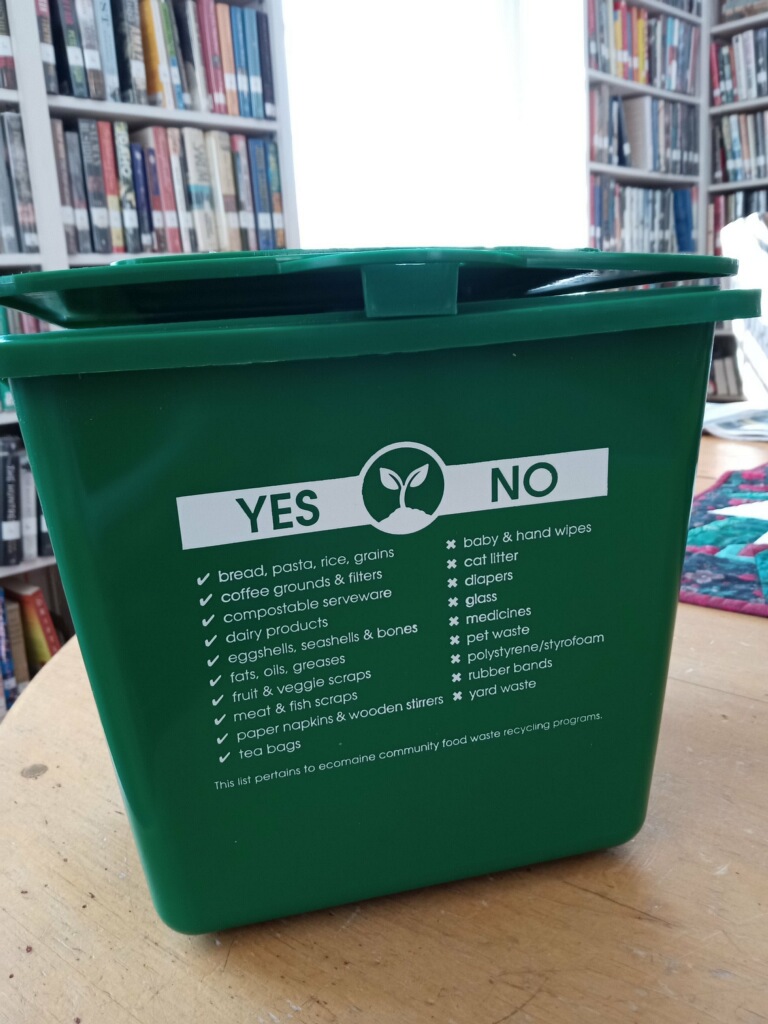 Free Compost Buckets Offered by Wayne Solid Waste & Recycling Committee: We are partnering with the Wayne Solid Waste and Recycling Committee to help spread the word about composting. Did you know the average citizen produces 150-200 lbs. of food waste each year? View the very informative 38 minute educational video featuring Mark King of the Maine DEP and learn about simple steps you can take to reduce food waste. Thanks to the team's grant, we'll have a supply of tabletop/under counter compost buckets to distribute for your own composting or to take to the Transfer Station. The link for the video: https://www.youtube.com/watch?v=eXDGQBsf07w
---
---

Upcoming Events:
The unveiling of the 2022 New Sandwich Raffle Quilt
---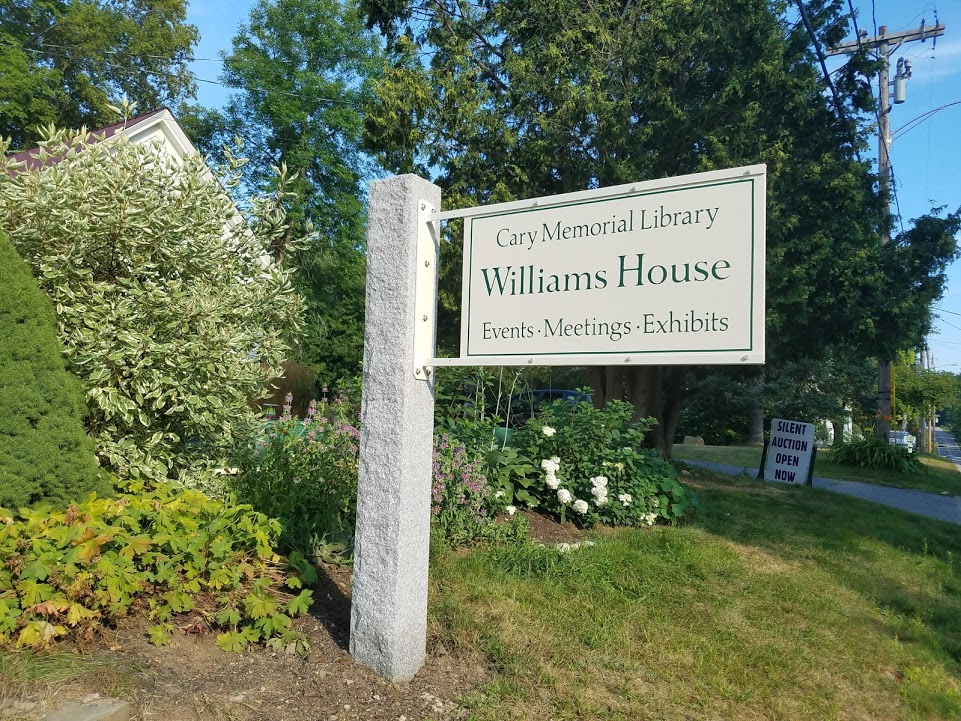 The Williams House is currently open by appointment for anyone wishing to browse Boutique items, or the 3 rooms of books for sale, $1.00 hardcover/50 cents paperbacks. Call Holly, 685-9005 or Cindy 685-4235–we are happy to open up for you! The Alice in Wonderland Room also open by appointment and during First Saturdays. Programming and rentals are available.
---
Wayne Business Map
New and now available at the library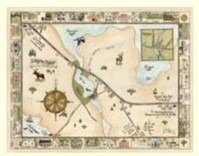 The library has collaborated with the Town of Wayne to create a beautiful 11″ x 17″ full color map of Wayne featuring art designed by Hallowell artist Jen Cart. To view a digital version of this map and a Wayne Business Directory visit: waynemaine.com Thanks to Margot Gyorgy for coordinating this project. Copies available at the library with suggested donation of $2.00.
---
---
Wayne Readers' Book Blog

Wayne Reader's Blog: The next edition will be compiled later this winter, so there's still time to contribute. Please send along your brief reviews of books that have piqued your interest–for better or worse. The variety of your blurbs is what makes the Reader's Blog fun. Email your reviews to me. Click here for the May 2022 Blog.
---
---