Welcome to Wayne's Cary Memorial Library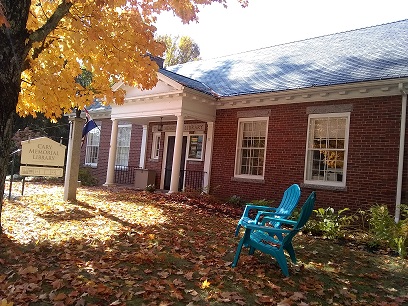 As we move into Winter 2020-21 we hope to remain open with Covid Safety practices in place. Please plan a quick visit in and out, or call (685-3612) or email (jadelbergcml@gmail.com) to arrange a Porch Pick-Up. Any questions–please reach out to the librarian.
Covid Safety Measures: When you visit the library, plan to wear a mask and sanitize your hands as you enter (we have a sanitizing station in our entrance area.) Do not visit if you have been feeling unwell. All returned items will be quarantined 48-72 hours before circulating again. In the library please maintain a 6 feet social distance at all times. Sanitize your hands on your way out to provide another layer of protection.
Library WiFi is available 24/7 with no password. If you need a computer for more than 15 min. please speak to the librarian and we may be able to arrange that. Interlibrary Loan services are up and running, although requests may take a bit longer to be fulfilled.
Weather Closures: On days when travel is dicey, weather closures will be posted here and also will be sent out on the library's email news list. Contact Janet if you want to be added to that list.
Photo: Photo by Janet Adelberg. Is there anything prettier than the Cary in full Fall October glory?
Wayne Library Association held it's 126th Annual Meeting on October 26, 2020. President, Judy Danielson, presiding.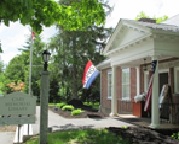 ---
MONDAY, December 7, 2020 1:30 pm
---
Library Book Group via Zoom. What could be better, share your opinions about this month's book, enjoy your lunch, right from home! Please contact Janet and she will notify you with connection instructions. janetadelberg@gmail.com
The New York Times–bestselling author of the series of 29 titles, Commissario Guido Brunetti Mysteries continues "one of the most exquisite and subtle detective series ever " (The Washington Post).
Select any one of these mysteries and come ready to talk about the re-occurring characters and Venice, Italy.
---
Any interest in a (very small–like one or two families) storytime by appointment? It can be outside in the fresh air just as long as we can pull it off. Any interest in picking up a bag of good children's books that tie in to your little one's or your student's interests? Please reach out to Janet, I'd love to help keep our children in good reading as we get into the colder weather. Phone: 685-3612
---
MONDAY, December 14, 2020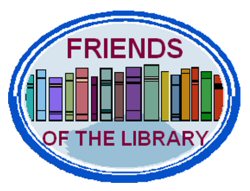 Be sure to stop by and purchase some raffle tickets for Scrappy Snowball, this lovely Queen sized quilt made by the New Sandwich Quilters. The background is a rich blue. This is the 30th raffle quilt made to benefit the library. Tickets are $2.00 each or 3 for $5.00.
The winning ticket will be drawn Saturday, December. 5th at 1 PM.
---
A New Feature-Our Gardens—showing off some of the hard work done by volunteers. More pictures will be added as the season goes on.
---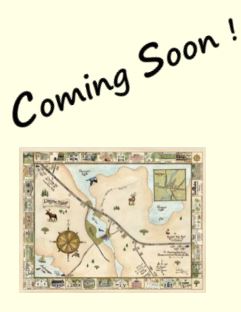 The Town of Wayne & Cary Memorial Library
helped to support the creation of a
Visitor's Map of Wayne Village
highlighting local businesses and attractions.
You can find the entire map on waynemaine.com
Printed copies will be available at the Town Office and the Library soon.
An online Wayne Business Directory of services is in the works.
Please upload your contact information on waynemaine.com
---
Wayne Readers' Book Blog

Wayne Reader's Blog: The next edition will be compiled Sept. 15, so there's still time to contribute. Please send along your brief reviews of books that have piqued your interest–for better or worse. The variety of your blurbs is what makes the Reader's Blog fun. Email your reviews to me. Click here for the September 2020 Blog.
---