---
WE ARE OPEN
Porch Pick-Up will continue to be an option. Simply email (preferred) or leave a phone message for the librarian. We'll pack up your order and alert you when it's ready.
Safety Measures: Masks and hand sanitizer will continue to be the order of the day. All returned library materials continue to be quarantined for 72 hours. I am still asking that library visits be kept brief, in order to minimize length of exposure to library staff and patrons alike. An abundance of caution but that's what we're doing.
Computers and WiFi: Library WiFi is available 24/7. If you need a library computer for more than 15 min. that we suggest for visits, please speak to the librarian and we will make a plan.
Interlibrary Loan Services: We are accepting requests now. Let us know how we can help.
Librarian's Note: Stop in and wish our wonderful Summer Intern Katie King well as she heads off to college next week. Thank you to the FOL for funding her position! Monday: 9-1, Tuesday: 3-5, Wednesday: 2-7, Thursday & Friday: Closed, Saturday: 9-3, Sunday: Closed These hours reflect the coming of Fall as well as our lower number of visitors. No doubt hours will expand when we leave the Covid era behind. Porch Pick-Ups can be requested at anytime via email: jadelbergcml@gmail.com so do not hesitate to put in your requests.
---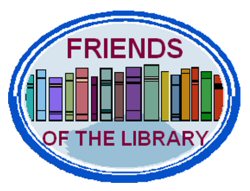 Be sure to stop by and purchase some raffle tickets for Scrappy Snowball, this lovely Queen sized quilt made by the New Sandwich Quilters. The background is a rich blue. This is the 30th raffle quilt made to benefit the library. Tickets are $2.00 each or 3 for $5.00.
MONDAY, October 26, 2020 6:00 pm
---
MONDAY, November 2, 2020 12:30 pm
Library Book Group via Zoom. What could be better, share your opinions about this month's book, enjoy your lunch, right from home! Please contact Janet and she will notify you with connection instructions. janetadelberg@gmail.com
---
A New York Times Top Ten Book of the Year and National Book Award finalist, Pachinko is an "extraordinary epic" of four generations of a poor Korean immigrant family as they fight to control their destiny in 20th-century Japan (San Francisco Chronicle).
---
SATURDAY, November 7, 2020 9:00 am
1st Saturday at the Williams House
Williams House and property will be open from 9:00 to Noon with opportunities to visit the Alice Room.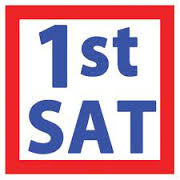 Come enjoy the company, share in a Saturday morning nibble and support the library in a socially distant manner.
---
A New Feature-Our Gardens—showing off some of the hard work done by volunteers. More pictures will be added as the season goes on.
---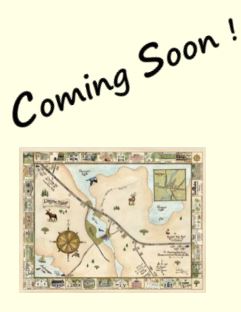 The Town of Wayne & Cary Memorial Library
helped to support the creation of a
Visitor's Map of Wayne Village
highlighting local businesses and attractions.
You can find the entire map on waynemaine.com
Printed copies will be available at the Town Office and the Library soon.
An online Wayne Business Directory of services is in the works.
Please upload your contact information on waynemaine.com
---
Wayne Readers' Book Blog

Wayne Reader's Blog: The next edition will be compiled Sept. 15, so there's still time to contribute. Please send along your brief reviews of books that have piqued your interest–for better or worse. The variety of your blurbs is what makes the Reader's Blog fun. Email your reviews to me. Click here for the September 2020 Blog.
---