Welcome to Wayne's Cary Memorial Library
207/685-3612 jadelbergcml@gmail.com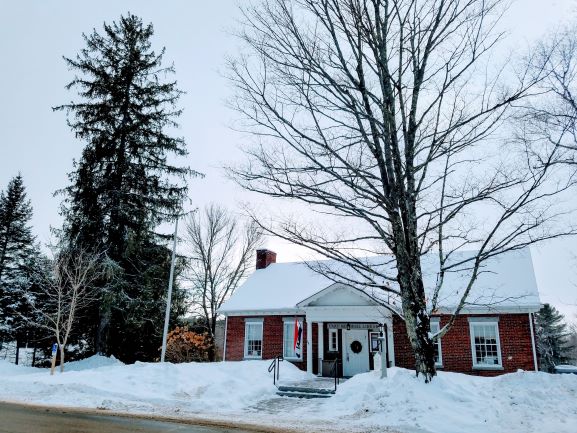 As we move into the winter season we remain open with Covid-19 Safety practices in place. (Note our winter hours on the banner above.) Please plan a quick visit in and out, or call (685-3612) or email (jadelbergcml@gmail.com) to arrange a Porch Pick-Up. If you are not feeling well please postpone your visit or request Porch Pick-Up Any questions–please reach out to the librarian. Check this website or phone the library for winter weather closures.
---
The 2022 loon calendar photographed on Wayne's Pocasset Lake by Lauren and Michael O'Malley is now available at the library. $12. each or 2 for $20.00.
---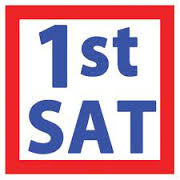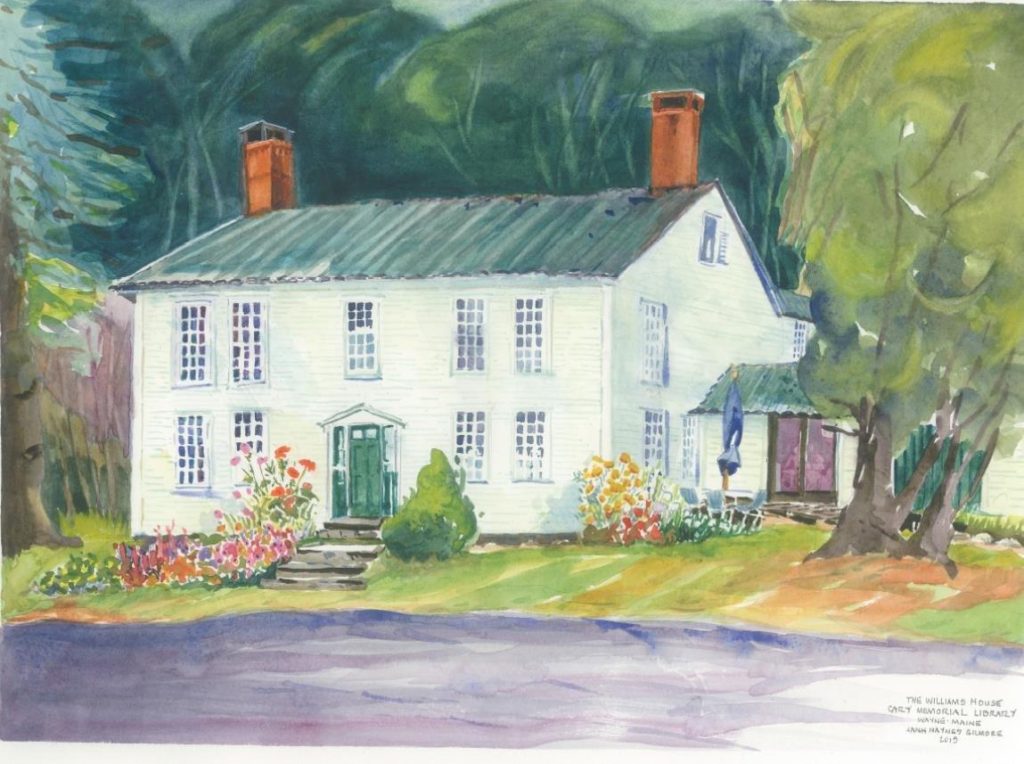 Williams House boutique and books are open for browsing by appointment, as we will not be open First SAT in February-hopefully we will see you in March. Just give us a call and we will be happy to open up for you, Holly at 685-9005 or Cindy, 685-4235.  We have a nice selection of Valentine items including cards and some classroom packs of Valentines, dishes and curios. We also have some new, with tags on, children's winter clothing.  Also thinking SPRING with Easter items: rabbits, gardening items, sailboat runner, planting pots, Japanese tea set, and many 'like new' kitchen items.  Lots of new jewelry also.   The Alice in Wonderland Room will be open and welcomes you–come enjoy a peek at this magical room, complete with murals of Alice, the White Rabbit, Queen of Hearts and many other characters.  Look forward to welcoming you! Masks are required.  
---
MONDAY, February 14, 2022 1:30 pm
Currently we are meeting via Zoom. Please contact the librarian for the sign-in code. The library usually has a few copies of each book to lend.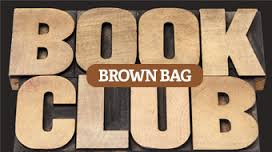 The Professor and the Madman will be our February selection.
A New York Times Notable Book
The Professor and the Madman is an extraordinary tale of madness, genius, and the incredible obsessions of two remarkable men that led to the making of the Oxford English Dictionary—and literary history. A New York Times Notable Book
---
MONDAY, February 28, 2022 6:00 pm
Wayne Library Monthly Board Meetings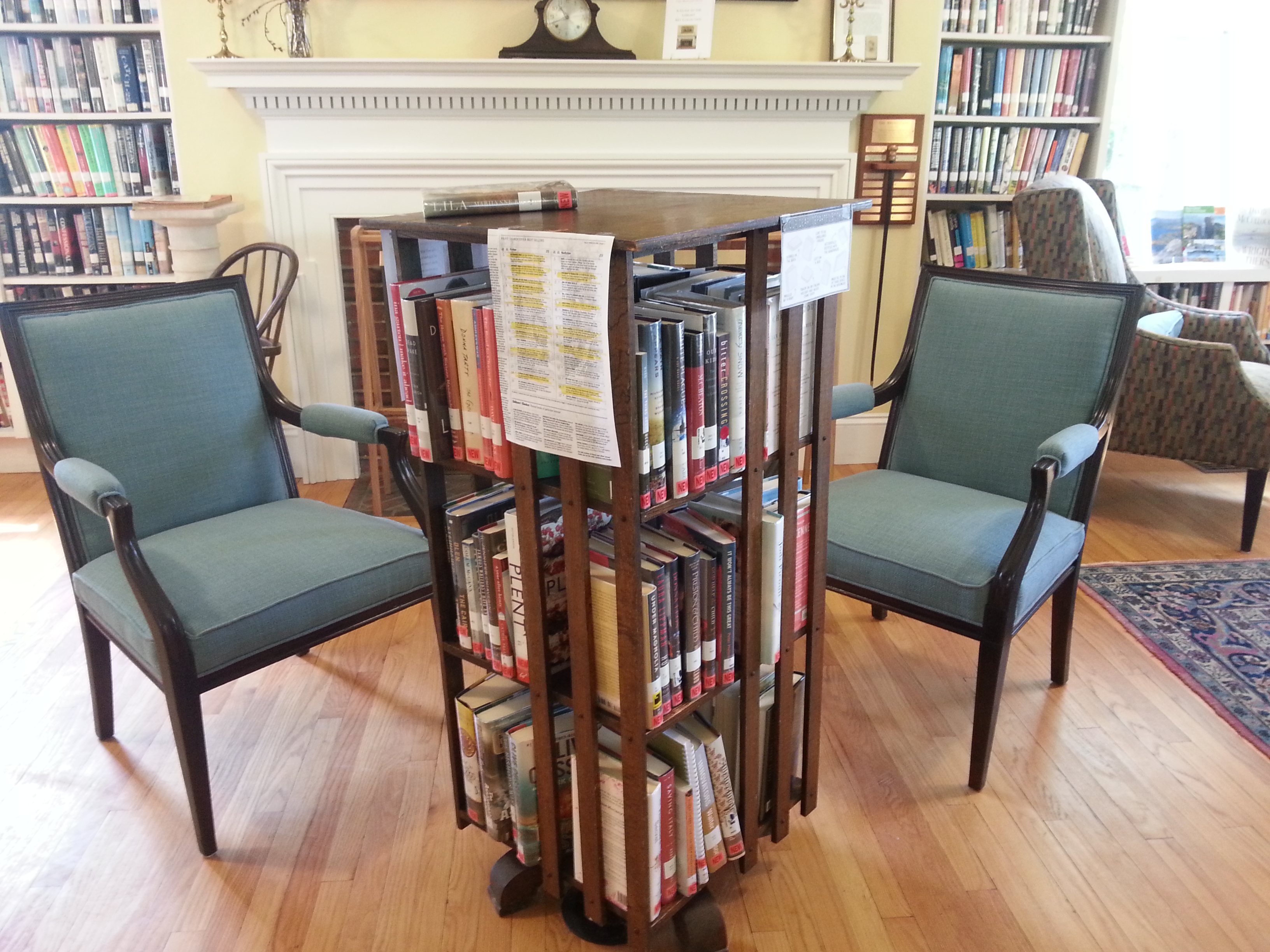 Any member of the Wayne Library Association is welcome to attend. We are currently meeting via Zoom. Please contact Janet for digital invitation.
---

Winning ticket for this year's quilt was drawn during Wayne Stroll. Thanks to all the esteemed quilt sitters, volunteers who sold tickets over the summer.
---
New to the Library Campus—STORYWALK
We will be setting up our first StoryWalk, also known as a Storybook Trail, around the lawn at the Williams House. Our first featured book is At One In a Place Called Maine by Lynn Plourde (Islandport Press). Start at the first station near the driveway and move from post to post as you follow the pages. The StoryWalk® concept was created by Anne Ferguson of Montpelier, VT and was developed with the help of Rachel Senechal, Kellogg-Hubbard Library.
---
Thanks to Jeannie Burnett for help making it all happen; thanks to Doug Stevenson for constructing and painting the panels and posts; and thanks to Dave Petell for pacing out and setting it all up.
---
At One will stay up for a few weeks. We're looking forward to swapping out new stories in the future. Let us know how you like it!
---
A
We caught a couple StoryWalk adventurers experiencing the new trail. A copy of the book is available at the library too.
---
If you would like to bring your little one for a story, reach out to Janet for an appointment on either Monday mornings or Wednesday afternoons. In the interest of safety we are keeping things minimal (i.e no groups) for the time being. (Library 685-3612)
---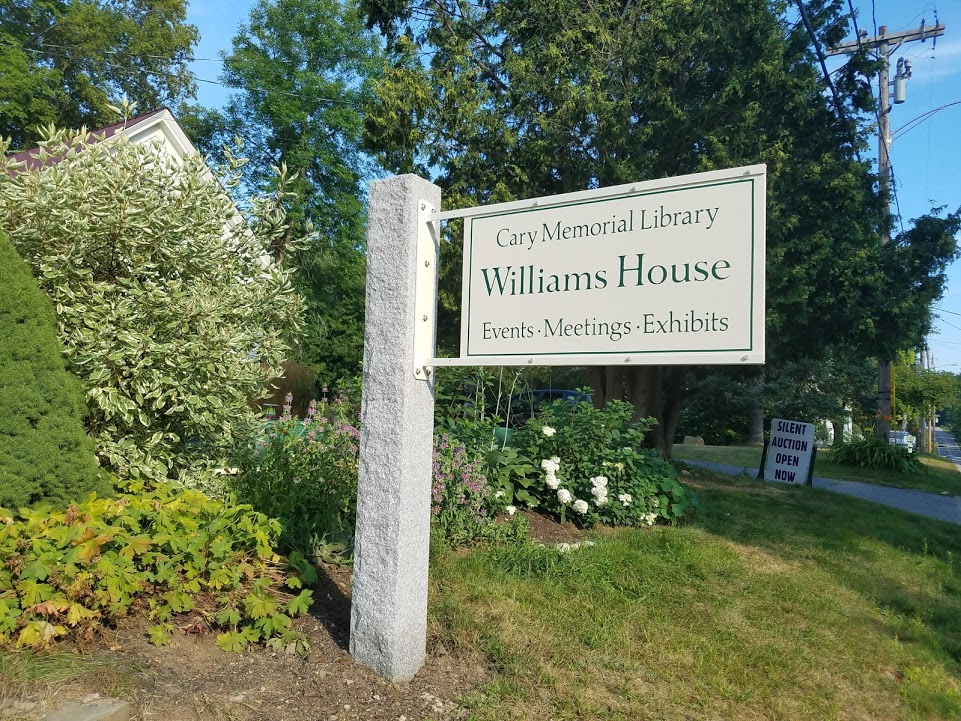 The Williams House is currently open by appointment for anyone wishing to browse Boutique items, or the 3 rooms of books for sale, $1.00 hardcover/50 cents paperbacks. Call Holly, 685-9005 or Cindy 685-4235–we are happy to open up for you! The Alice in Wonderland Room also open by appointment and during First Saturdays. Programming and rentals are available.
There will be no First Saturdays in January and February 2022.
---
Wayne Business Map
New and now available at the library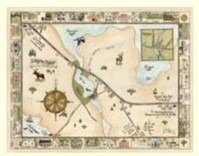 The library has collaborated with the Town of Wayne to create a beautiful 11″ x 17″ full color map of Wayne featuring art designed by Hallowell artist Jen Cart. To view a digital version of this map and a Wayne Business Directory visit: waynemaine.com Thanks to Margot Gyorgy for coordinating this project. Copies available at the library with suggested donation of $2.00.
---
---
Wayne Readers' Book Blog

Wayne Reader's Blog: The next edition will be compiled later this winter, so there's still time to contribute. Please send along your brief reviews of books that have piqued your interest–for better or worse. The variety of your blurbs is what makes the Reader's Blog fun. Email your reviews to me. Click here for the January 2022 Blog.
---
---