Librarian: Janet Adelberg      jadelbergCML@gmail.com
Phone:                685-3612         Address: 17 Old Winthrop Rd, Wayne, ME
Williams House: 685-9550                          14 Old Winthrop Rd, Wayne, ME
Mail Address: PO Box 127, Wayne ME  04284
Notes from our Wayne Library Board President, Judy Danielson:
The Cary Memorial Library celebrated summer with a host of great events this year involving many hard working volunteers, and we extend a GIANT THANKS to all those committed folks!!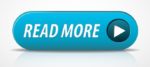 Who We Are
The Cary Memorial Library, serving the public free of charge, is operated by the Wayne Library Association, a private 501(C)3 incorporated association.  Anyone wishing to become a voting member of the library has the option of paying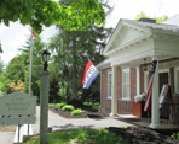 $5.00 annual dues.  The library is staffed by a professional librarian, assisted by many volunteers.  It is open 27 hrs a week in the winter and 31 hrs in the summer. Approximately 1,000 people are regular patrons, and the library averages 8,000 items in circulation each year.
The library is a very important public space in our, small rural town.  In addition to books and other lending materials, the library offers free public access to FIVE computers and the use of a printer and a copy machine.  The library provides high-speed wireless internet in an area where many have no other access to it. Due to the strength of the wireless signal, when the library is closed, many people park outside   to access the Internet.  The library hosts a weekly children's story hour, a summer children's reading program's art and historical exhibits, poetry readings and author events.  Small organizations and book groups hold meetings here.
Librarian:  Janet Adelberg
Board of Trustees: Judy Danielson – Chair,  Ken Bate – Vice Chair,  Mary Jean Cowing – Secretary, Leo Behrendt, Linda Kindig,  Lincoln Ladd, Don Welsh, Niken O'Rourke, and Kay Conley,  members. Much appreciation to outgoing trustee:  Laurel Danforth.
Treasurers: Dawn and Kevin Brooks
Trustee Emeritus:  Peter Ault
Chairwoman's Report of the 121st Annual Meeting of the Wayne Library Association held October 26, 2015.


Friends of the Library:  Don Welsh – Chair,  Sue Spalding – Vice Chair, Jan Folk – Secretary, and Kim King – Treasurer  click here for FOL information
Collection
The Cary Memorial Library has a cataloged collection of over 11,000 items, including current and classic fiction, a Maine Collection, a children's collection, non-fiction, a teen collection, large print books, AUDIOBOOKS ON CD,  DVDs, magazines and local history materials. The Librarian welcomes suggestions about new titles you would like to see us acquire. Click here for online catalog.
 
A Short History of the Cary Memorial Library
The Wayne Library Association was organized on August 11, 1885 under the name of "The Alonzo Wing Library Ass" for the purpose of providing for the circulation of about 160 books, the gift of Alonzo Wing, Esq., of Jefferson, Wisconsin, a native of Wayne. The name was changed November 30, 1895 to the "Wayne Library Association" and incorporated on March 3, 1909.
At first, the books were kept in various stores in the village until, in 1904, Joshua Millett of Maldon, Massachusetts, a former resident of Wayne, leased the building, now known as the Masonic Hall, to the Association. Four years later Mr. Millett presented the property to the Association as a contribution toward the establishment of a free public library.