14 Old Winthrop Road, Wayne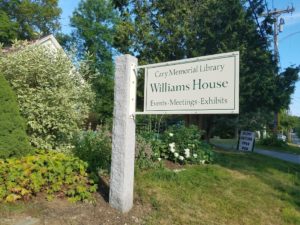 PHONE: 207/685-9550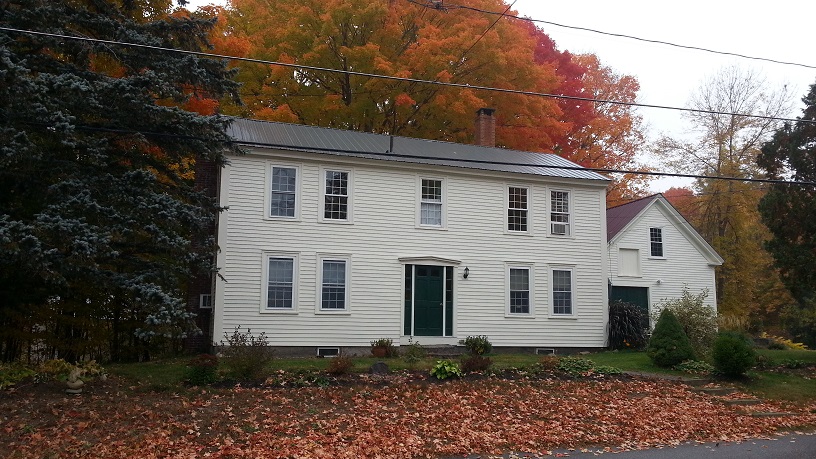 This beautiful 19th century federalist building, equipped with a contemporary full kitchen and bath and located on a large lot directly across from the library was acquired in 2012.  We are thrilled to have this great space for programs, book sales, exhibits, seasonal activities, First Saturday events, social gatherings, and a rental space option for the community.  The Williams House also provides us with much needed storage and parking space.  Repairs, renovations, and fantastic landscaping are just the beginning of the changes to the Williams House: a sterling addition to our library offerings. Check out our calendar to see what's happening!
Interested in renting space at the Williams House?   Check Williams House rental information
The library holds large scale used book sales at the Williams House in February and July or August.  Contact us for the date of the next sale.  We welcome donations in good condition.  Children's books are especially welcome.  We cannot accept old textbooks, Reader's Digest Condensed, or books in poor condition.
---
⇒Open House at the Williams House  June 24, 4:00 to 6:00 pm
Please come celebrate the  major improvements to the interior of our wonderful old colonial house event space.  The linoleum is  gone and the kitchen is bright with new lighting.  The most intriguing surprise is in the …bathroom….come take a peek and see if you can find the nine improvements throughout the now completely accessible first floor!   We will be serving light refreshments and look forward to seeing you.  FMI, call Holly Stevenson, 685-9005.
---
FIRST SATURDAYS AT THE WILLIAMS HOUSE
⇒First Saturday at the Williams House—–July 7th, FOL Homemade PIE SALE starts at 9 am
Join your friends and neighbors at the Williams House for Books, Boutique, and Breakfast on the first Saturday of February. We have received some nice new donations including a matching set of crystal wine glasses, flutes and water goblets, and we still have some beautiful yarn available at a reasonable price.  While you browse, try our cinnamon buns, scones or quiche.
---