14 Old Winthrop Road, Wayne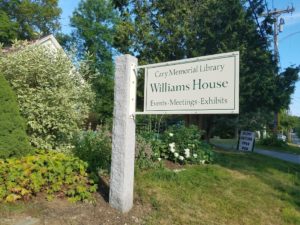 PHONE: 207/685-9550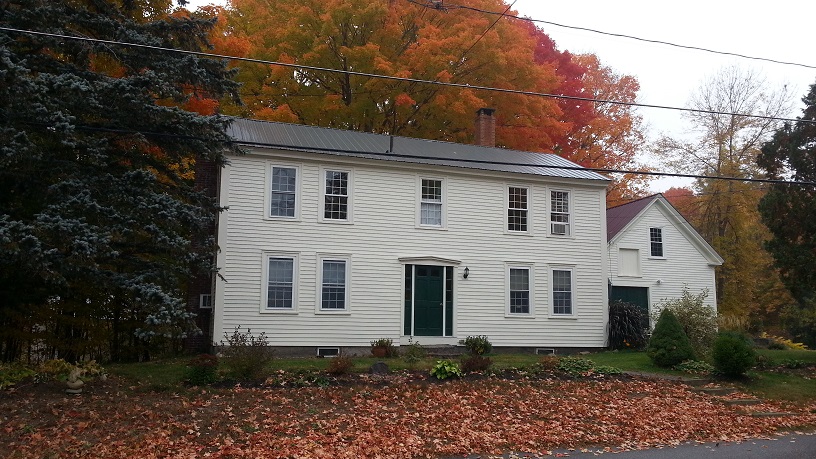 This beautiful 19th century federalist building, equipped with a contemporary full kitchen and bath and located on a large lot directly across from the library was acquired in 2012.  We are thrilled to have this great space for programs, book sales, exhibits, seasonal activities, First Saturday events, social gatherings, and a rental space option for the community.  The Williams House also provides us with much needed storage and parking space.  Repairs, renovations, and fantastic landscaping are just the beginning of the changes to the Williams House: a sterling addition to our library offerings. Check out our calendar to see what's happening!
Interested in renting space at the Williams House?   Check Williams House rental information
The library holds large scale used book sales at the Williams House in February and July or August.  Contact us for the date of the next sale.  We welcome donations in good condition.  Children's books are especially welcome.  We cannot accept old textbooks, Reader's Digest Condensed, or books in poor condition.
---
FIRST SATURDAYS AT THE WILLIAMS HOUSE
⇒First Saturday at the Williams House—–December 2  – Part of the Annual Wayne Stroll
Please join us for First Saturday at Cary Library's Williams House. This month, our book sale and boutique will include Christmas themed stories, movies, music and decorations, as well as new and nearly new treasures that would make unique and reasonably priced gifts. While you are here, please try our cinnamon buns, scones or quiche. We will stay open until one o'clock to accommodate visitors on the Wayne Stroll. All proceeds benefit the Wayne Library Association.
---
⇒Andrew Harris in "A Child's Christmas in Wales" at the Wayne Community Church and Williams House
The Cary Memorial Library presents Andrew Harris in "A Child's Christmas in Wales" by Dylan Thomas. The program will take place at the Wayne Community Church. Following the program, a reception featuring light refreshments will be held next door at the Williams House. The program and the reception are free and open to the public. For more information, please contact Jane Andrews at 207 685-3754 or pjane@myfairpoint.net.