14 Old Winthrop Road, Wayne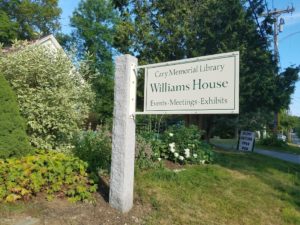 PHONE: 207/685-9550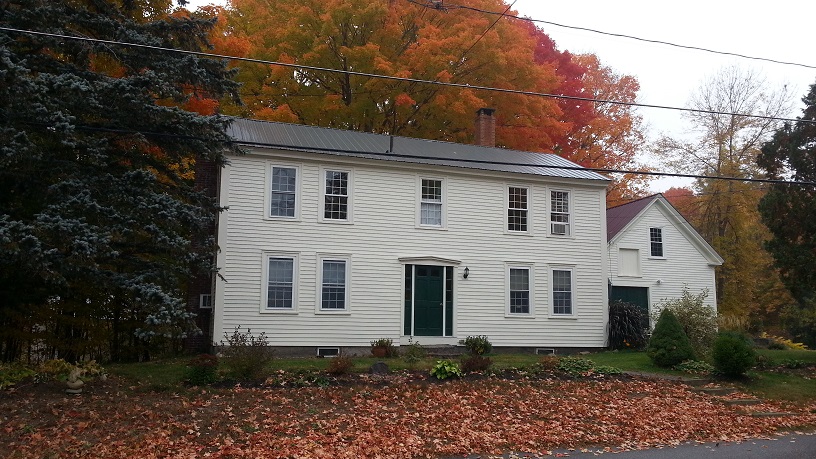 This beautiful 19th century federalist building, equipped with a contemporary full kitchen and bath and located on a large lot directly across from the library was acquired in 2012.  We are thrilled to have this great space for programs, book sales, exhibits, seasonal activities, First Saturday events, social gatherings, and a rental space option for the community.  The Williams House also provides us with much needed storage and parking space.  Repairs, renovations, and fantastic landscaping are just the beginning of the changes to the Williams House: a sterling addition to our library offerings. Check out our calendar to see what's happening!
Interested in renting space at the Williams House?   Check Williams House rental information
The library holds large scale used book sales at the Williams House in February and July or August.  Contact us for the date of the next sale.  We welcome donations in good condition.  Children's books are especially welcome.  We cannot accept old textbooks, Reader's Digest Condensed, or books in poor condition.
---
FIRST SATURDAYS AT THE WILLIAMS HOUSE
⇒First Saturday at the Williams House——November 4th  – specially priced books reduced to $1 each
Please join us for the next First Saturday at the Williams House.  We recently received a donation of more than 2000 DVDS, some brand new.  The selection includes many BBC and other popular TV series, old classics, horror, fantasy and sci fi, musicals, opera, ballets and more.  New DVDs will be individually priced.  Used DVDs are $1 per disc.
Stop by for coffee or tea, cinnamon buns, quiche or scones, visit with your neighbors and shop at our ongoing book sale and boutique. All proceeds benefit the Wayne Library Association.