14 Old Winthrop Road, Wayne                                                                      PHONE: 207/685-9550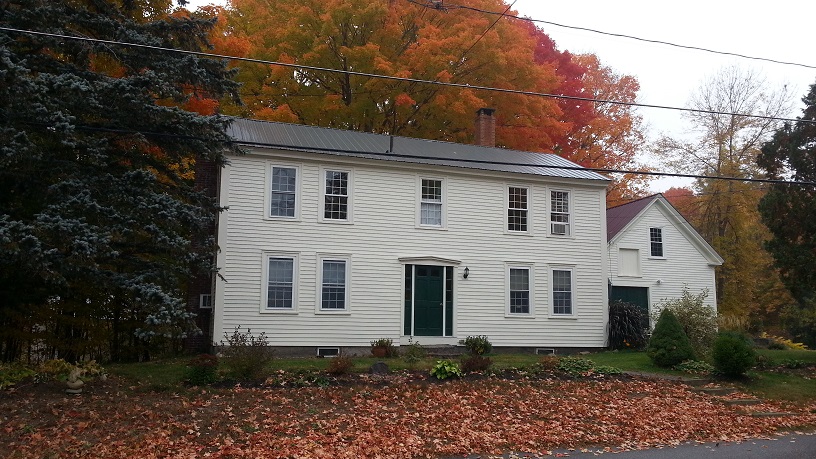 This beautiful 19th century federalist building, equipped with a contemporary full kitchen and bath and located on a large lot directly across from the library was acquired in 2012.  We are thrilled to have this great space for programs, book sales, exhibits, seasonal activities, First Saturday events, social gatherings, and a rental space option for the community.  The Williams House also provides us with much needed storage and parking space.  Repairs, renovations, and fantastic landscaping are just the beginning of the changes to the Williams House: a sterling addition to our library offerings. Check out our calendar to see what's happening!
Interested in renting space at the Williams House?   Check Williams House rental information
The library holds large scale used book sales at the Williams House in February and July or August.  Contact us for the date of the next sale.  We welcome donations in good condition.  Children's books are especially welcome.  We cannot accept old textbooks, Reader's Digest Condensed, or books in poor condition.
FIRST SATURDAYS AT THE WILLIAMS HOUSE
Next—-July 1,  9 to NOON
⇒1st. Saturday at the Williams House
BOOK SALE *BOUTIQUE *BREAKFAST and YARD SALE – featuring furniture, exercise equipment, a wooden picnic table, Mexican pottery, wool rugs from Peru, costume jewelry and more
The yard sale and boutique  includes a 60 year old 100% wool Drew Welsh tapestry blanket in pristine condition, 66 pieces of Johann Haviland Sweetheart Rose porcelain dinnerware and 45 yards of beautiful gauzy lace curtain material.  While you're here, check out the book sale – lots of recently donated books, DVDs and CDs have just been put on the shelves.  As always, there will be coffee, tea, cinnamon buns, quiche and or scones and a lively group  at the table in the living room.  This is a great way to support the library; all proceeds benefit the Wayne Library Association. FMI, call 685 3612.
---
The Cary Memorial Library Summer Book Sale at the Williams House opens on Saturday July 15th at 9 am. This is one of our two giant annual sales, with four rooms filled from floor to ceiling with gently used books.  We have DVDs and CDs too. Most books, DVDs and CDs sell for $1 each.
The sale will be open Saturday July 15th from 9 to 3;  Monday July 17th from 10 to 12, Tuesday July 18th,Wednesday July 19th and Thursday July 20th from 4 to 6, and Saturday July 22nd from 9 to 1.  On Saturday, July 22nd, buy books for $2 a bag.
---
⇒Jann Gilmore presents Olive Rush: Finding Her Place in the Santa Fe Art Colony-Williams House
On Sunday July 30th, Jann Gilmore, author, curator and artist, will give an illustrated talk on her latest book Olive Rush:  Finding Her Place in the Santa Fe Art Colony.  The talk will be followed by a reception featuring wine, hors d'oeuvres and desserts.
This informative talk will be held in the Williams House. All are invited.